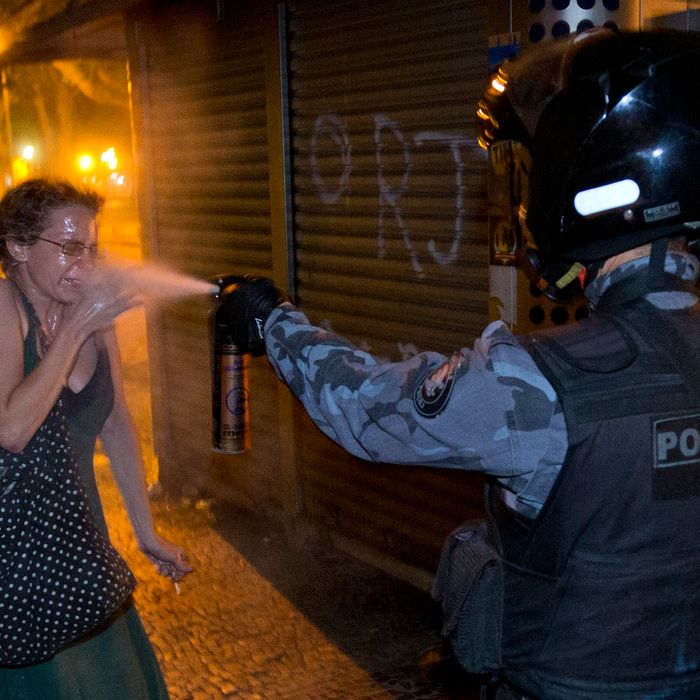 The infamous photo.
Photo: Victor R. Caivano/AP
One of the more startling photos from the ongoing protests in Brazil is the above image of a woman being bombarded in the face by pepper spray at close range, which has gone viral today. But the story behind the photo makes the scene even more shocking. The photographer, Victor Caivano, tells Daily Intelligencer that the woman, who appeared to be a "normal, middle-class university student," was standing completely alone at around 11:20 p.m. yesterday on a "deserted corner" after the police had cleared the area. "The protest was over, riots included," Caivano says. 
Three riot officers approached the woman and told her to leave. When she objected — the woman either questioned the order or insisted that she wasn't doing anything wrong, Caivano recalls — she was pepper-sprayed. "This policeman just didn't think twice," Caivano says. 
The woman stumbled backward, "screaming and cursing." She was detained and taken to a police van. Caivano says local reporters are now trying to track her down. 
Update: A more widely-cropped version of the same photo shows just how desolate the area was when the woman was pepper-sprayed: