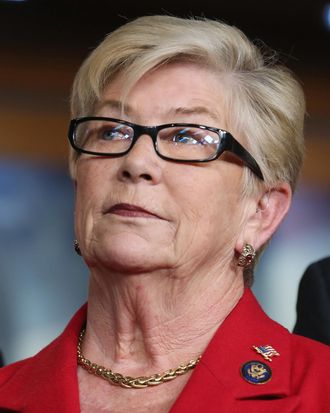 New Democratic Coalition member Rep. Carolyn McCarthy (D-NY) participates in a news conference about the impending "fiscal cliff" and other economic issues November 15, 2012 in Washington, DC. The coalition has seven policy committees that include Critical Infrastructure and Manufacturing; Education; Energy; Financial Services; Health Care; Innovation, Competitiveness and Tax Reform; and Trade.
Photo: Chip Somodevilla/Getty Images
It's reportedly a "treatable form of cancer," and McCarthy, in a statement, says she's up to the task of overcoming it. "I am a fighter, as many people know, and I am committed to beating this latest challenge in my life," the Long Island Democrat says.