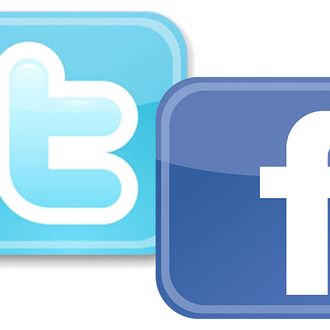 Facebook has been borrowing features from other social networks, and vice versa, for years. But as the war between Facebook and Twitter heats up, the appropriations are becoming more blatant.
In the last few weeks alone, Facebook has added Twitter-style hashtags and verified profiles. And this week, TechCrunch reports that Facebook-owned Instagram will be adding a video feature, essentially aping Twitter's Vine. The announcement of Instavideo will apparently come at an event on Thursday at Facebook's headquarters.
It's tactically smart, if a little scuzzy, for Instagram to copy the marquee feature of Vine, which recently surpassed it in the number of items shared. Facebook's facsimiles don't always work (see: Poke), but enough of them have done well that it's worth it to try.
The bigger issue here is that Facebook and Twitter — and their various wholly owned entities — are becoming nearly indistinguishable from each other, which makes consumer choice harder and dilutes the network effect of each company's platforms. If half your friends are sharing Instagram photos and videos, and the other half is sharing videos on Vine, you have to maintain a presence on both apps. That's annoying in the short term, and implausible in the long term.
For consumers who are sick of toggling between nearly identical apps, the best solution in the short run would be a merger of Facebook and Twitter, and the consolidation of certain key features into a single suite of apps. But given the bad blood between the two, and the fact that Facebook has resorted to blatant borrowing to stay a step ahead of Twitter, we probably shouldn't hold our collective breath.