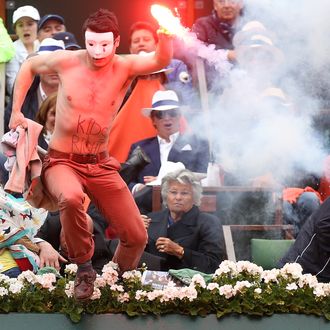 Photo: Matthew Stockman/2013 Getty Images
The French Open's Sunday finals match between Rafael Nadal and David Ferrer was briefly and theatrically interrupted by protesters, one of whom managed to get onto the court. A few moments after his fellow demonstrators broke the tennis silence with chanting and the unfurling of banners, the shirtless, masked, flare-waving man leaped over fans in the front row and ran toward Nadal as he was preparing to serve.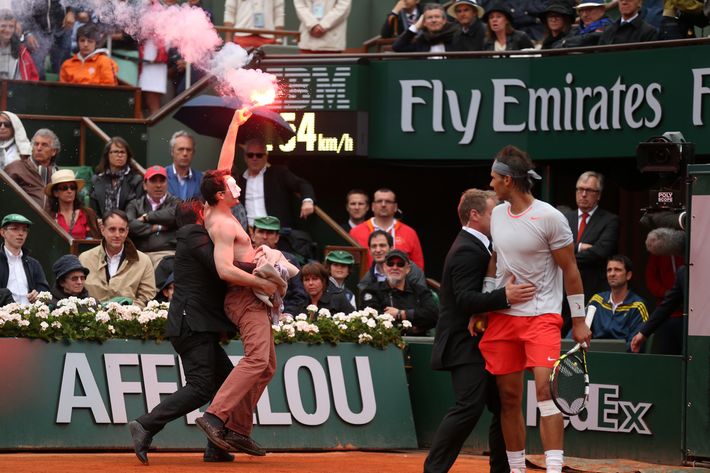 The player (who went on to beat his opponent 6-3, 6-2, 6-3 for his eighth singles French Open title, in case you were wondering) jumped out of the way, and security guards quickly tackled the guy and dragged him off the clay. The photos are pretty great, which is why it's too bad that the demonstrators were protesting France's legalization of same-sex marriage.