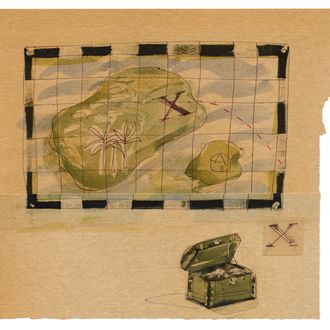 It's always been presumed (by me) that when Goldman Sachs employees are in the running to be named partners at the firm, they're sent on a brutal, globe-spanning Amazing Race–style test of physical abilities, where they face challenges like scaling Kilimanjaro wearing only a fur-lined Zegna suit and traversing the Gobi Desert with a summer intern strapped to their backs.
So it's a bit of a relief that the actual test Goldman employees took on last fall — an epic fifteen-hour scavenger hunt that involved 180 of the firm's employees — was more cerebral than physically grueling.
Quartz's Euny Hong embedded with a team from the Goldman commodities desk during "Midnight Madness," a massive all-night hunt that took twenty teams around New York City for a series of complex brain-teaser challenges. (The name is an homage to a bad 1980 Disney movie.) The hunt cost $270,000 in total and was financed by Goldman Sachs Gives, the firm's partner-led charity.
Among the puzzles the Goldmanites had to solve: changing the color of the lights on top of the One Bryant Park building, arranging the wires on a custom circuit board to reveal a pattern showing the location of the next clue, and making a lifelike bust of Sidney Weinberg out of old Yankees tickets. (Okay, that last one isn't real.)
The scavenger hunt was good news for Good Shepherd Services, a charity for at-risk youth that raised $1.4 million from the event. It's also a positive indicator for Goldman. If the bank can afford to tear 180 employees away from their BlackBerrys and send them on a fifteen-hour problem-solving expedition, business must be pretty good.