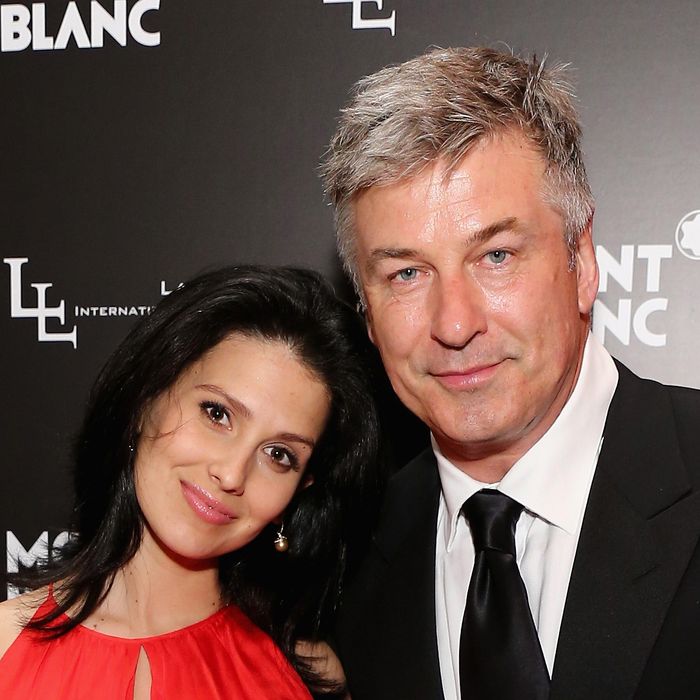 Hilaria Thomas and Alec Baldwin.
Photo: Neilson Barnard/Getty Images
Alec Baldwin may not be the biggest fan of Mayor Bloomberg, but at Lang Lang's Carnegie Hall concert last night, he told Daily Intelligencer that he was pretty excited about the new transportation program that some have taken to calling Mike Bikes.
"Yes, I will!" Baldwin enthusiastically replied when asked if he planned on using Citibikes. "I have a bike, but I want to try that just to see what it's like. I do think it's a great idea."
Then Baldwin's pregnant wife, Hilaria Thomas, chimed in.
"However, what are you going to bring with you?" Thomas asked him. 
"A helmet!" Baldwin dutifully replied, indicating that this exact exchange has probably taken place many times before.
"Must bring a helmet with you," Thomas reiterated. "I'm Little Miss Safety now; my mom instincts are taking over."