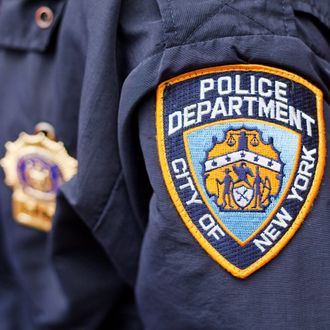 When the NYPD attempted to serve a warrant this morning tied to the killing of a Pace University student in 2010, the suspect barricaded himself inside a downtown apartment. Or so police thought. Jimmy Siders, who authorities believe helped set up the fatal robbery of a 21-year-old college pot dealer years ago, was reportedly holding multiple people hostage, including his wheelchair-bound mother and two children, according to the New York Post. The standoff started at 40 Madison Street around 8 a.m. today and lasted for hours. "We prefer for him to come out voluntarily," said NYPD spokesman Paul Browne. But Siders might not have been inside at all.
Update: Gothamist is reporting that multiple people were in the apartment and eventually walked out on their own, more than four hours later: "An NYPD spokesman on the scene now says that Siders was never in the apartment." NY1 adds, "the man is not in the neighborhood."
Something strange happened here …
Update II: "We were talking to the mother and it just took several hours to establish that he was not inside," Browne said, according to the New York Times.