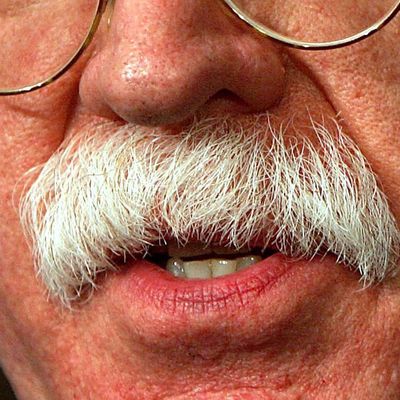 Former U.N. ambassador John Bolton.
Photo: Spencer Platt/Getty Images
With pseudo-isolationist Rand Paul increasingly looking like a real 2016 contender, only one man can stop him from weakening America's military and ending the country's unstated policy of never-ending worldwide conflict. And that man is literally anyone except for John Bolton John Bolton:
>
Enter John Bolton. Bolton, a former U.S. ambassador to the United Nations, is being encouraged by several leading conservative power brokers to consider a presidential bid.
Bolton, after all, possesses everything required of a successful presidential candidate. He is closely tied to the foreign policy of the Bush administration. He is known for once throwing a tape dispenser at a professional counterpart and spreading rumors about her sexuality. He has an enormous walrus mustache. Rand Paul has none of these things and would clearly struggle to overcome Bolton's popularity and charisma. 
Bolton, for his part, is pretending to be interested so people will pay attention to him "giving the idea serious consideration — serious enough to travel to Iowa and New Hampshire." We know this is something that Serious Candidates do, because Donald Trump is also doing it.