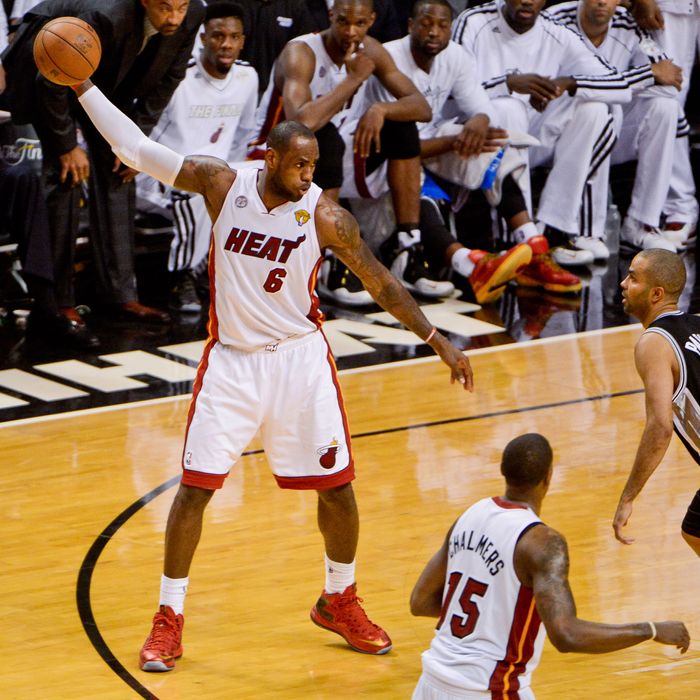 LeBron James dominating, sans headband.
Photo: Noah Graham/NBAE/Getty Images
The Miami Heat's season seemed to be slipping away in the fourth quarter of Game 6 of the NBA Finals on Tuesday night when LeBron James's trademark headband fell off. As if some kind of spell had been broken, James immediately turned into the beast that everyone had been awaiting. The Heat rallied, sent the game into overtime, and came away with one of the most incredible wins you'll ever see.
Let's be clear: James was far from flawless sans headband. In fact, in the climactic final minute of the fourth quarter, he was actually pretty terrible, turning the ball over on consecutive plays. Overall, though, the contrast between James's play with and without the headband was stark: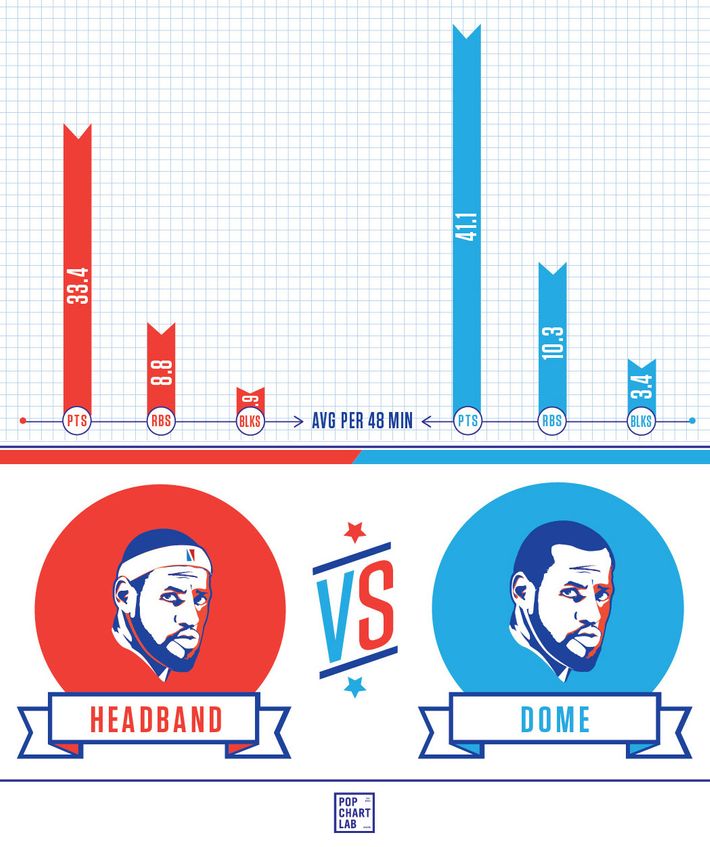 Obviously, this is a very small sample size. Also, as we all learned in middle-school math class, correlation does not imply causation. There is no sensible explanation for why the absence of a headband would drastically improve James's performance. You could come up with some theories, but they're all dumb. 
However, let's say James is a superstitious person. He'd probably take the headband thing as some kind of sign and go headbandless for tonight's climactic Game 7, right? Wrong! 
James smiled and laughed when asked if he would play Game 7 without his headband.

"I'll probably start off with it, man," he said. "A little superstitious."

He added, "If it gets knocked off, then me and him will have a discussion if he will return."
We didn't even realize it was possible to be bad at being superstitious, but it feels like James is being really bad at being superstitious here.