Today is Harvey Day, and it was an especially good one: Down in Atlanta, the righty hadn't allowed a hit through six innings when Jason Heyward led off the seventh with this slow ground ball, on which no one covered first. Hell of a way to lose a no-hitter, huh?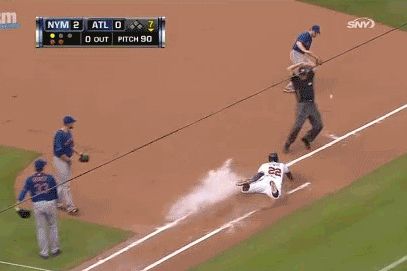 Two things about this:
1. It would be a lot harder to watch something like this happen if Johan Santana hadn't finally thrown the first no-hitter in franchise history last season.
2. That's the clip everyone will focus on, but it shouldn't distract from the rest of Harvey's day: He allowed just three hits and struck out a career-high thirteen batters in seven innings of work, though the bull pen would allow all three of the runners he put on in the eighth to score.