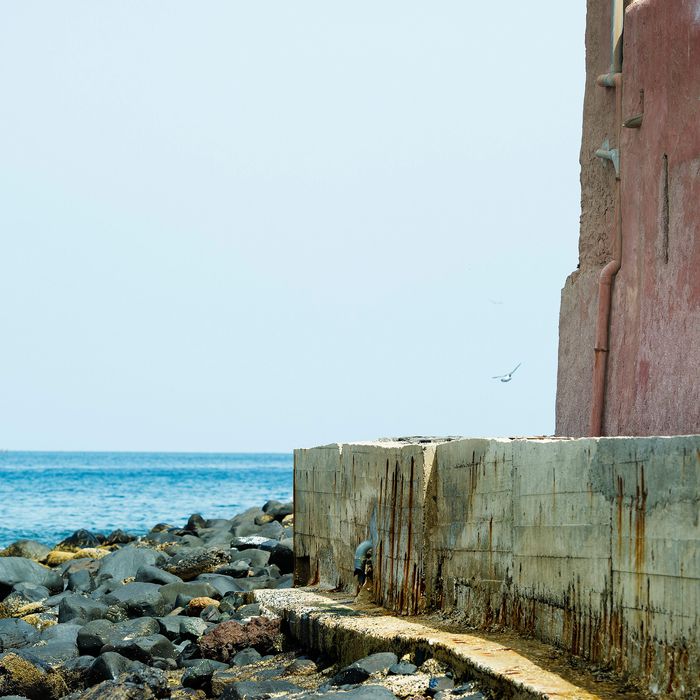 Obama at the Door of No Return.
Photo: JIM WATSON/AFP/Getty Images
As part of his trip to Senegal today, President Obama stopped by the House of Slaves on the island of Gorée and spent a moment reflecting at its Door of No Return. The House of Slaves is a world-famous museum dedicated to the slave trade; the Door of No Return was the portal through which slaves exited the building and boarded slave ships.
Some historians believe that the House, and Gorée Island, actually played a minor role in the slave trade. Either way: Here is Barack Obama, a black man standing in a doorway that Africans were forced to walk through on their way to enslavement as late as 1848. Unlike those slaves, he will turn around and leave the House of Slaves the same way he came in. He'll get on Air Force One and fly back to the White House, the most powerful man in the world.