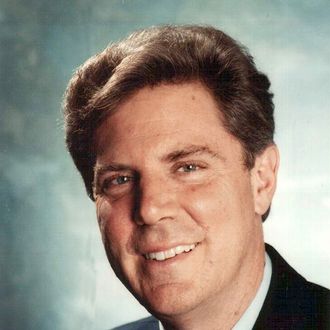 On Sunday U.S. Rep. Frank Pallone made the unsurprising declaration that he's officially in the race for the late Frank Lautenberg's Senate seat, and offered the New York Times a peek at his strategy to beat Cory Booker in the Democratic primary. Pallone can't best the Newark mayor in life-saving feats or Twitter followers (he has a mere 9,000 to Booker's 1.4 million), but he does have a car that isn't exactly flashy. The Times reports Pallone plans to drive his Chevy Impala to the State Board of Elections building on Monday to deliver petitions to get on the ballot, a move meant to "to draw a sharp contrast between Mr. Pallone's working-Joe persona" and the celebrity mayor.
Pallone has served in the House for 24 years, and his name has come up regularly in recent years when there were openings for state-wide offices. He represents a suburban district in central New Jersey, and has close ties to unions and local party leaders.
Of course, cozying up to the rich and famous does have its rewards. As of March, Pallone had the biggest war chest of anyone in the race, with $3.7 million in the bank. Booker had raised only $1.6 million, but with friend Mark Zuckerberg planning to host a fund-raiser for the mayor in the coming days, he should catch up soon enough.