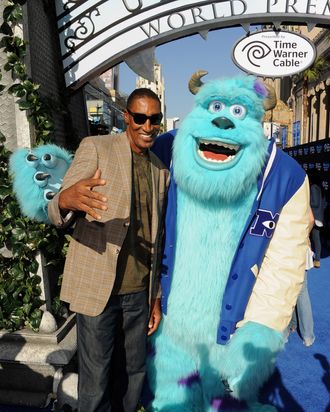 Former professional basketball player Scottie Pippen attends the world premiere of Disney Pixar's "Monsters University" at the El Capitan Theatre on June 17, 2013 in Hollywood, California.
Photo: Kevin Winter/Getty Images
A man who asked Scottie Pippen for an autograph at Nobu in Malibu yesterday ended up with broken teeth and injuries to his back and head after Pippen reportedly "beat the fuck out of him," according to a TMZ source. To be fair, we don't know exactly what happened after the man's request. "We're told Pippen said no, and something happened to set off the fight," TMZ reports. Maybe the guy wished Pippen good luck on his bankruptcy.