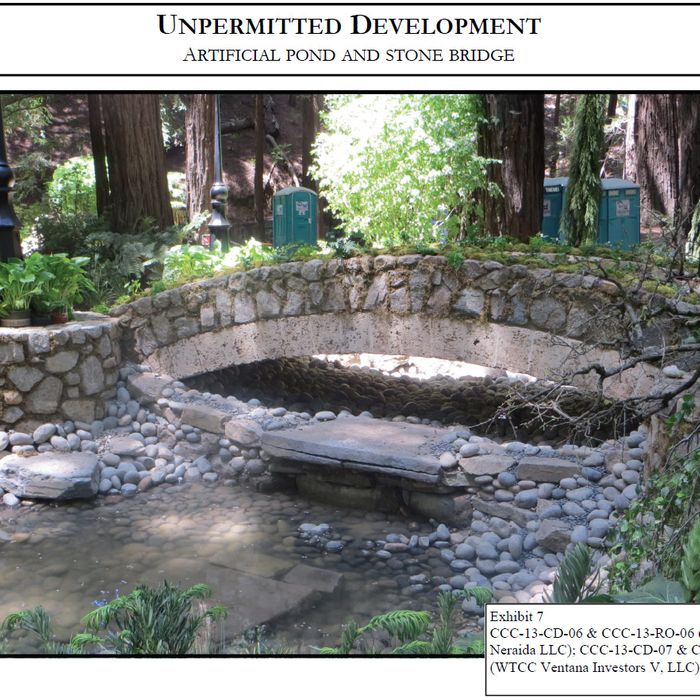 Can't forget the artificial pond and stone bridge.
Money-burning tech bro Sean Parker (Justin Timberlake in The Social Network) got married over the weekend in the forest for about $10 million total, not including a settlement with the California Coastal Commission for building a temporary castle sans permits. The tech world might as well be Narnia.
Parker, whose "NOT a theme wedding" reportedly included a personal costumier for every guest, paid an extra $2.5 million to the CCC for various offenses against Earth, as laid out in a report aimed at the LLC the Napster co-founder started to plan his nuptials. For example:
Existing roads and campsites were graded and contoured to create the appearance of ruins. Stone gateways and walls were constructed. Staircases were crafted around existing habitat and redwood trees. An artificial pond was dug and installed. A stone bridge over the pond was constructed. Several elevated platforms were created, some adjacent to Post Creek (Exhibit 9). Over 100 potted trees and plants were partially planted within the existing road beds and campsites, and lighting was installed in the redwood forest.
To be fair, "Mr. Parker has been extremely cooperative and actively involved in working with Coastal Commission staff to reach this resolution which both addresses our Coastal Act concerns and will result in greater coastal access and conservation in the Big Sur and Monterey Peninsula areas." Yes, money solves everything, but man, a divorce would sting.