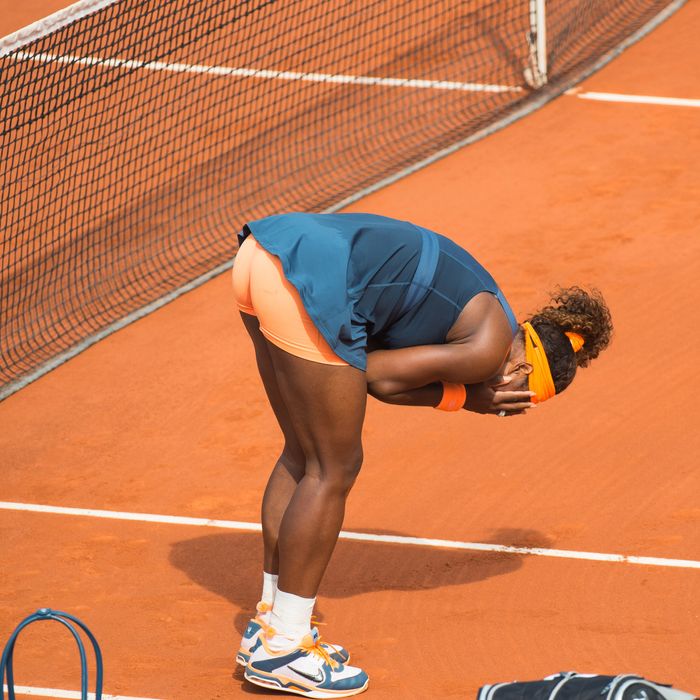 Serena Williams.
Photo: Rindoff/Charriau/WireImage
This morning, a day after Rolling Stone quoted her partially blaming the Steubenville rape victim for being raped — "she shouldn't have put herself in that position" — Serena Williams released a statement this morning clarifying her thoughts. Some may refer to this as an apology, but it's not:
"What happened in Steubenville was a real shock for me. I was deeply saddened. For someone to be raped, and at only sixteen, is such a horrible tragedy! For both families involved – that of the rape victim and of the accused. I am currently reaching out to the girl's family to let her know that I am deeply sorry for what was written in the Rolling Stone article. What was written – what I supposedly said – is insensitive and hurtful, and I by no means would say or insinuate that she was at all to blame.

I have fought all of my career for women's equality, women's equal rights, respect in their fields – anything I could do to support women I have done. My prayers and support always goes out to the rape victim. In this case, most especially, to an innocent sixteen year old child."
An actual apology typically contains two features: an admission of wrongdoing and an expression of remorse for one's actions. Williams's statement contains neither. Instead, she tries to shift blame to the writer of the story, Stephen Rodrick, without explicitly accusing him of anything. (We've reached out to Rodrick for his reaction.)
If Williams is sorry for what she said, she should take responsibility for her words. If she insists she was misquoted, she should say so. A have-it-both-ways statement carefully crafted to seem like an apology while simultaneously sowing doubts about the accuracy of the Rolling Stone story — in other words, a statement that, above all else, seeks to protect her own reputation — was pretty much the worst way Williams could have responded.
Update, 11:54 a.m.: Rodrick tells Poynter, "The interview is on tape. Other than that, I'll let the story speak for itself." This is why you should always, always, always record your interviews.