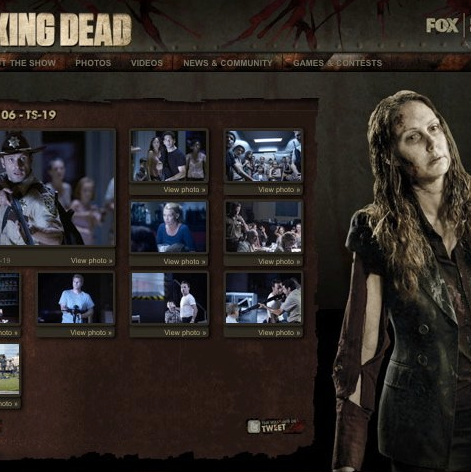 The last wild ricin scare, in which letters laced with castor-bean poison were sent to President Obama and other important people, included a tae kwon do instructor and accused child molester allegedly framing his arch nemesis, an Elvis impersonator obsessed with organ-harvesting conspiracies. Not to be outdone, Shannon Rogers Guess Richardson, a small-time actress from New Boston, Texas, with roles in The Vampire Diaries and The Walking Dead (as "Zombie"), may have framed her husband (who, to be fair, seems pretty normal) for this latest round of ricin letters. She was arrested today.
"You will have to kill me and my family before you get my guns," read the letters Guess Richardson is accused of mailing to President Obama and Mayor Bloomberg. "Anyone wants to come to my house will be shot in the face. The right to bear arms is my constitutional God-given right and I will exercise that right 'til the day I die. What's in this letter is nothing compared to what I've got planned for you."
Authorities originally singled out her third husband, Army vet Nathaniel Richardson, after Shannon said she found suspicious searches on her computer and a "Tupperware with what looked like ricin in the refrigerator." But the evidence against him failed to line up, and he informed the FBI that the couple are currently going through a divorce.
In the earlier Mississippi case, an initial interest in the seemingly framed party also fizzled, only to lead law enforcement to the other guy. If Shannon got her zany, criminal idea from that story, she failed to realize how it ended.