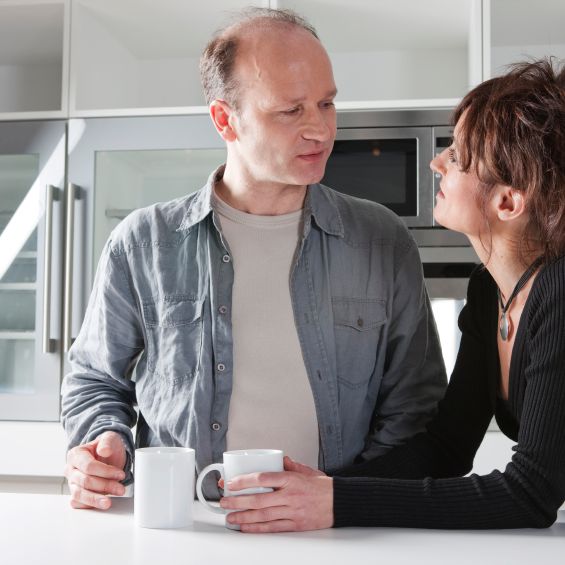 "Every home in the UK is to have pornography blocked by their internet provider unless the householder choose to receive it, David Cameron has announced," the Daily Mail reported yesterday. "Warning that access to online pornography is 'corroding childhood' the Prime Minister said that by the end of next year millions of households will be contacted by their internet providers and told they must decide whether to activate 'family friendly filters' to restrict adult material."
What follows is a transcript of a conversation from last night between a married British couple, which Daily Intelligencer intercepted through its worldwide network of covert listening devices. 
Wife: Did you hear about this new law today? Each household will have the ability to block Internet porn entirely. 
Husband: Oh, yes dear, I did see something about that. 
Wife: Such a good idea, isn't it?
Husband: Hmm …
Wife: What? 
Husband: No, yeah, it's a fantastic idea, of course. It's just, you know, I don't know. "Government censorship" just rubs me the wrong way.
Wife: Well, it's not really government censorship. We get to choose for ourselves. And since we have no use for that smut in our house, especially with two young boys …
Husband: Oh definitely, definitely. We don't want them looking at that stuff.
Wife: I've heard there are some really depraved videos out there. 
Husband: Yeah, I've heard that too. Very depraved. Incredibly depraved. It's crazy. They have everything on there. I've heard. 
Wife: Right. Good.
Husband: It's almost a slippery slope though, isn't it? 
Wife: Is it?
Husband: Sure. First it's porn, and then what — are we, you know, going to block, I don't know, opposing political views? 
Wife: No … just porn.
Husband: Plus, you just never know when we might need to look at a porn site for some unforeseen reason, in an emergency. You just can't know.
Wife: What kind of emergency would require us to look at a porn site?
Husband: I mean — just off the top of my head — what if one of our friends is on Who Wants to Be a Millionaire? and there's a question about a porno scene and he uses us as his Phone-a-Friend? And we can't look up the answer! And he loses millions! He'd never speak to us again. 
Wife: They don't ask those questions on Millionaire. That would never, ever happen. 
Husband: Well that's just one possibility. There are probably a lot more potential unforeseen consequences that I'm not thinking about. It's definitely a risk, is all I'm saying. Something to mull over before we make a decision, willy-nilly, to block all Internet porn forever. 
Wife: Just beat off to a magazine, Ed.