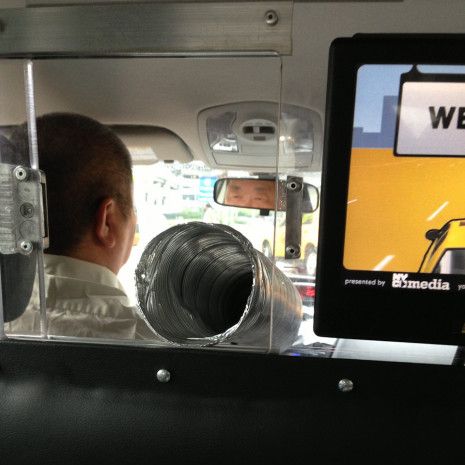 Photo: Dave Gustav/Bowery Boogie
Thanks to those large plastic stab-prevention dividers that are common in New York taxis, it can be difficult sometimes for passengers to enjoy the full benefits of the air conditioner. At least one cab driver found this unacceptable, and rigged a tube to carry cool air directly to the backseat, as this photo snapped by Bowery Boogie yesterday attests. The word "hero" gets thrown around a lot these days, but we can all agree that this man is the greatest hero the world has ever known. 
Update, 4:00 p.m.: This cabbie sees your tin-foil tunnel and raises you an oscillating fan. Check. Mate.