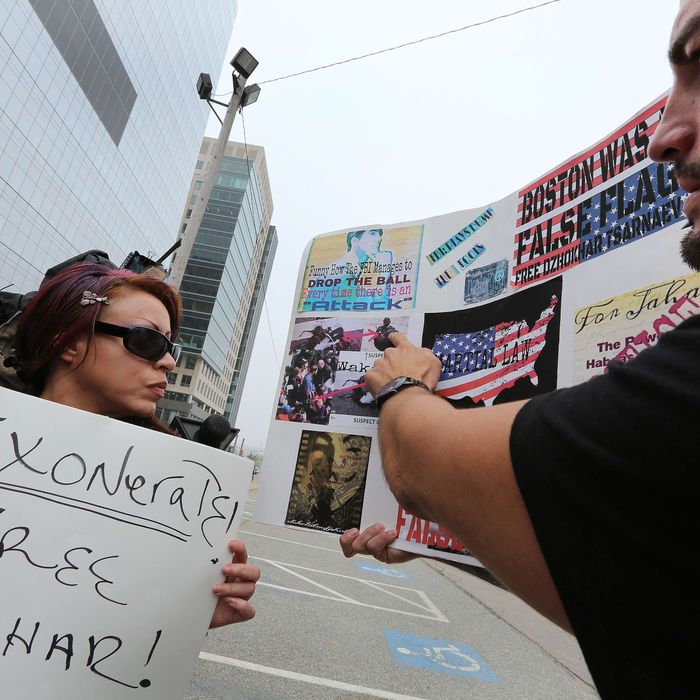 Photo: Pat Greenhouse//The Boston Globe via Getty Images
Accused Boston Marathon bomber Dzhokhar Tsarnaev appeared in court today for the first time and pleaded not guilty to all counts in the expansive federal indictment against him. Outside the courtroom, representatives of the insane, conspiratorial "Free Jahar" movement greeted his heavily armed arrival with cheers. Inside, Tsarnaev's defenders sat among his sister, members of Tsarnaev's high-school wrestling team, and 30 victims of the bombing.
Tsarnaev, who faces the death penalty on seventeen counts, was described as "blase-looking," his hair "shaggy," his face "swollen" and "distorted," with a scar near his throat and a cast on his arm.
On his way out of the courtroom, he blew a kiss to his family.