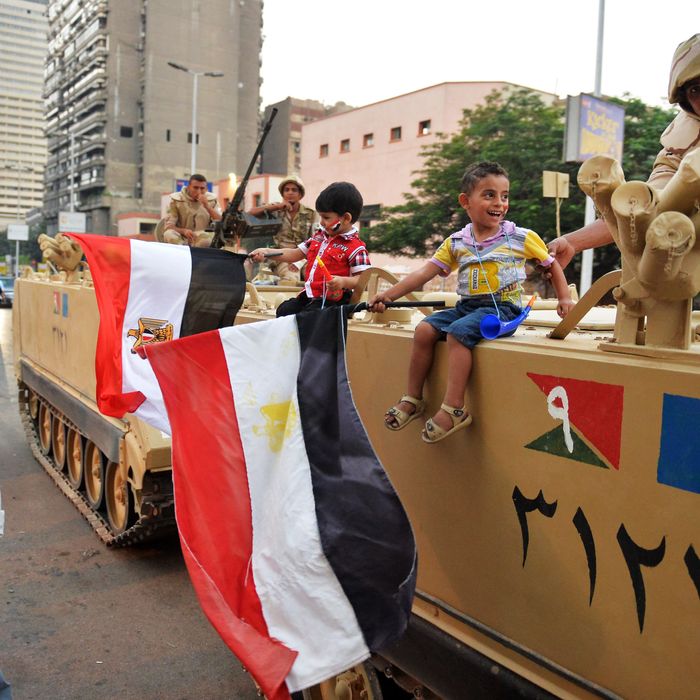 Military rides into Cairo on what appear to be cardboard tanks.
Photo: KHALED DESOUKI/AFP/Getty Images
Two days ago, the Egyptian military, with the support of millions of protesters in the streets of Cairo and elsewhere, gave Mohammed Morsi, the country's democratically elected president, an ultimatum: Meet the demands of protesters, or we'll step in. Morsi remained defiant, and tonight, the military kicked Morsi out of office. It's not clear where Morsi is now or what happened to him. 
In a televised statement, the chief of the army proclaimed that the armed forces "felt that the Egyptian people were calling for help — not calling it to hold the reigns of power or rule, yet to discharge its civil responsibility, and to answer the demands of the revolution," according to an Al Jazeera translation. He declared that the constitution has been suspended and the head of the Constitutional Court would serve as interim president until the next president is chosen in a new election. Presumably, the new president will serve at the pleasure of the military as well.