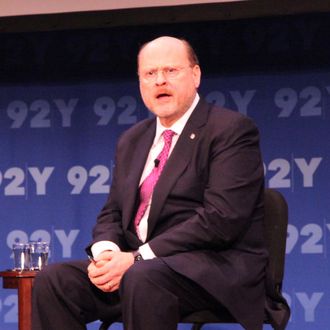 Woke up in a ditch three hours later.
Photo: Amber De Vos/? Patrick McMullan
"I was at a party recently where some people had a bowl out, and I thought they were M&M's, and then it was Skittles," Lhota, the front-runner for the GOP mayoral nomination, recalled on the campaign trail yesterday. "Let me tell you: when you think it's M&M's, and it ends up being Skittles, it's a little shocking." 
Can you imagine?