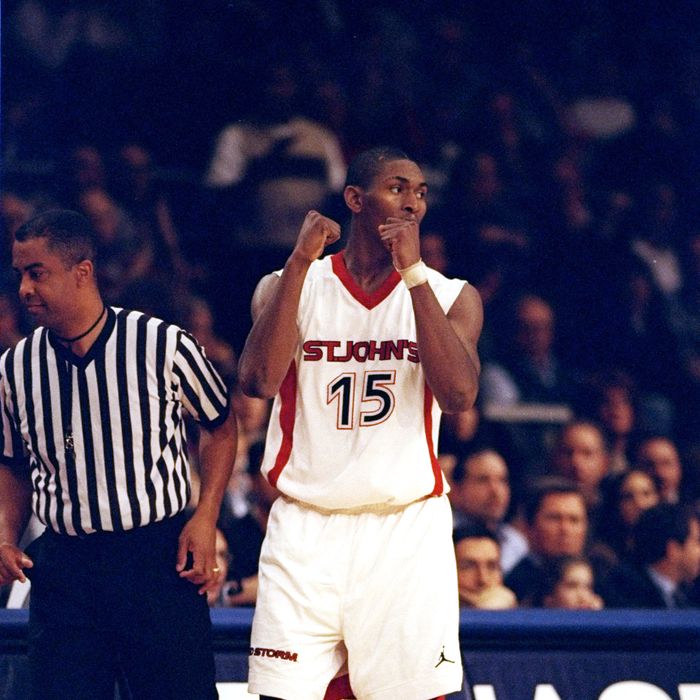 The last time Metta World Peace played for a New York team, his name was Ron Artest.
Photo: Ezra Shaw
The thing we and probably dozens of other New Yorkers have been dreaming about for nearly an entire week now has finally happened: Metta World Peace is going to be a Knick. 
At this point in his career, World Peace is not a game-changer. (Despite insisting today that he's not past his prime, he is the definition of a player who is past his prime.) He's a solid defensive player, a hustler, and, perhaps most important for the cash-strapped Knicks, willing to play for very little money. (In terms of NBA salaries, very little money = $3.2 million over two seasons.)
But he is a colorful dude, to say the least, and if the Knicks are going to continue their four-decade streak of not winning championships — they will! — at least World Peace will be here to provide us with weird interviews and tweets and who knows what else. Whatever on-court benefits he provides are almost a bonus.