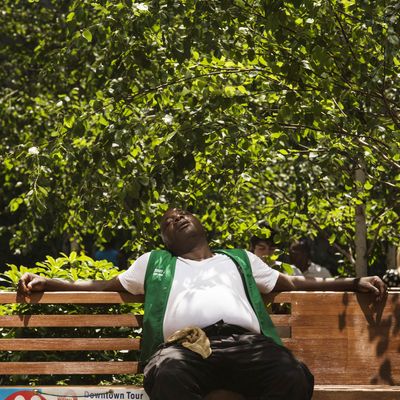 A man who is hot.
Photo: Andrew Burton/Getty Images
New York. So hot right now, New York. 
Today, in fact, is going to be even hotter than the past few days. The heat index — a measurement that combines temperature with humidity to represent how hot it actually feels — is expected to reach as high as 108 degrees. 
But when it gets this hot, not even the heat index can tell the whole story. That story can only be told through the strange happenings throughout the city, as reported on Twitter.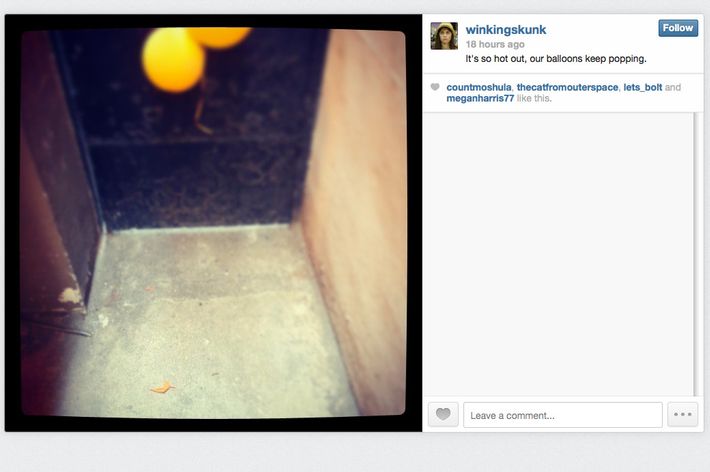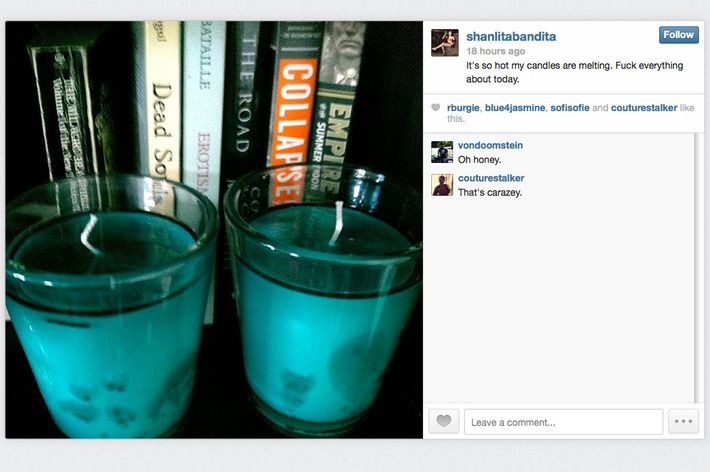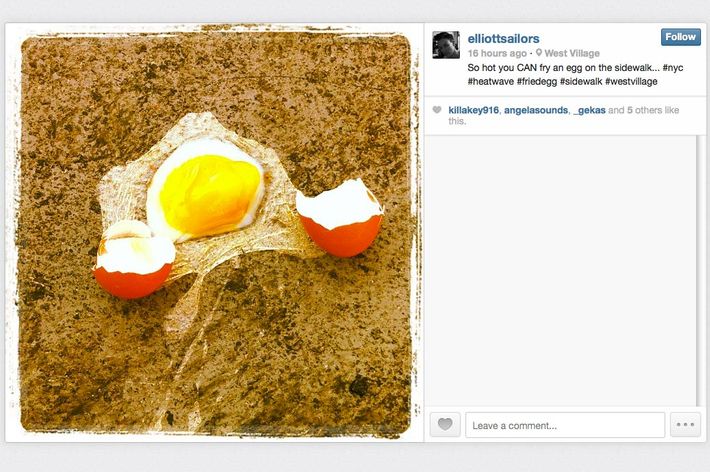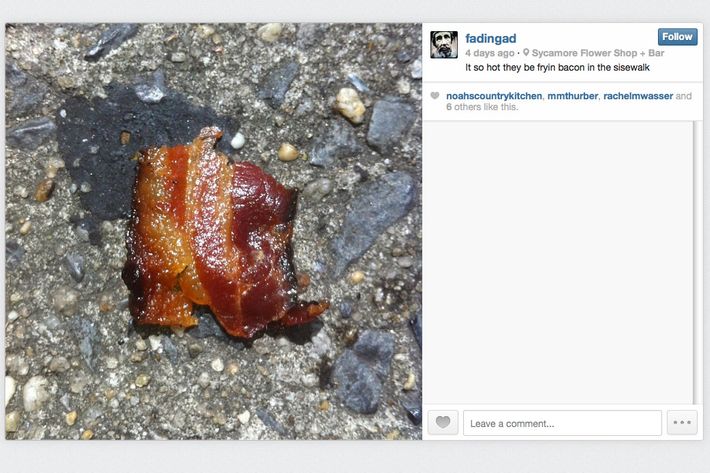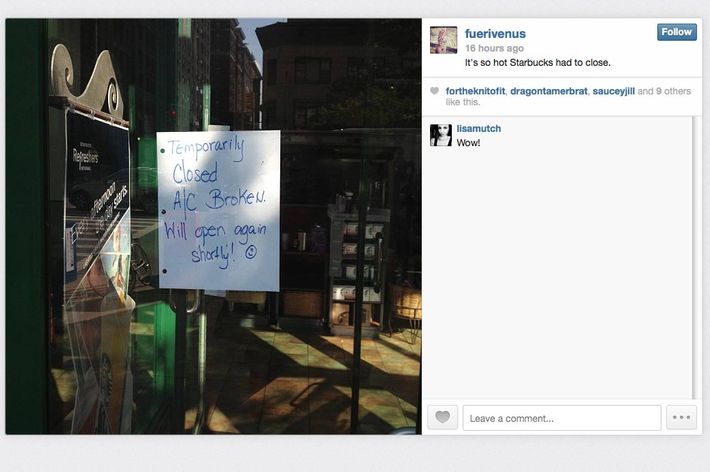 Also: