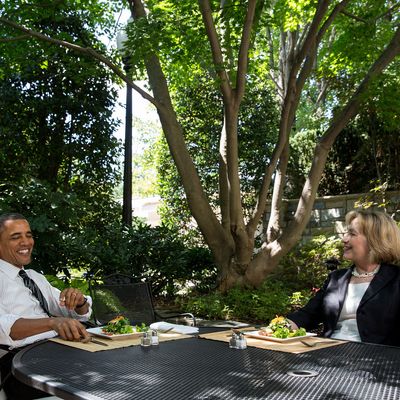 Photo: Chuck Kennedy/White House
Earlier this afternoon, President Obama and Hillary Clinton ate a meal of food together at the White House. Because this momentous event was closed to the press, we are forced to wildly overanalyze the single photo released by the White House if we are to glean any insight into the Obama-Clinton relationship. 
The laughter: Obama is looking down, almost sheepishly. Clinton is looking directly at him, a show of dominance. She probably just joked about how many more electoral votes she'll win than Obama did.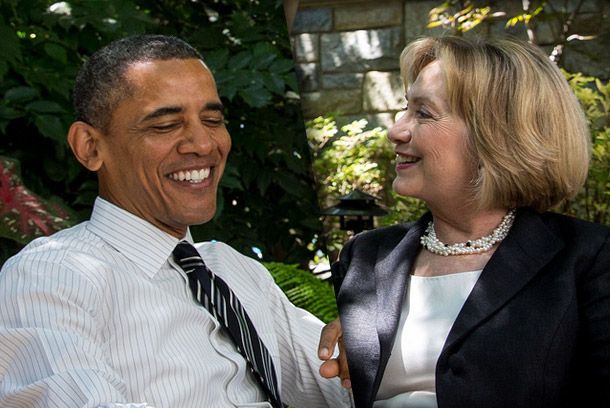 Obama's right hand: It's reaching for the knife in a related and subconscious act of aggression.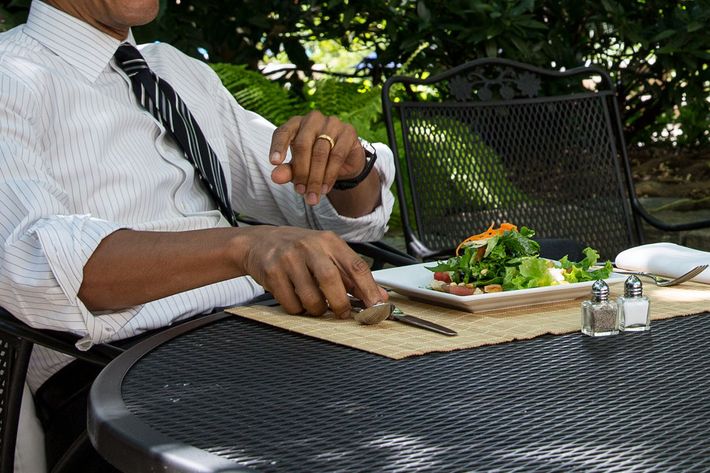 The salt and pepper shakers: Both Obama and Clinton were given their own personal salt and pepper shakers. Just as they were unable to share the Democratic nomination, and just as they will never be able to share the mantle of the Democratic Party, so, too, are they incapable of sharing a single set of salt and pepper shakers.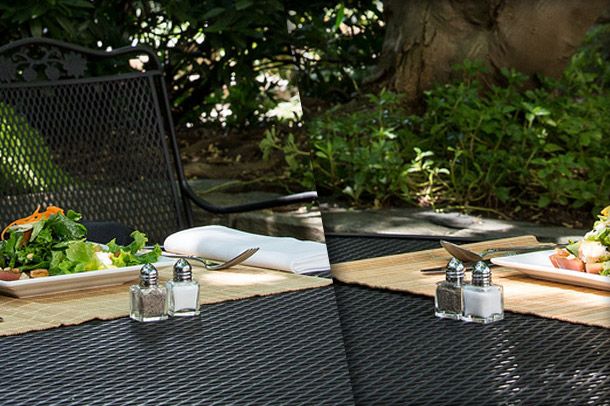 The empty chairs: Kept open on each side of President Obama, signaling that Clinton will never be part of his inner circle. Also, to reserve them for the spirits of Obama's closest advisers: Malcolm X and Saul Alinsky.