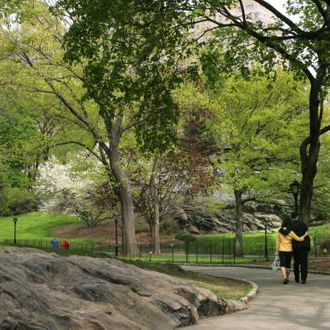 One local gauntlet of death.
Photo: Chris Hondros/Getty Images
In reporting a falling tree limb that hit someone in Riverside Park Friday, NYC Park Advocates made the point that seven people have been hit by falling tree limbs in the city over the past six weeks. That seems almost unbelievably high, but the advocates documented two such injuries last weekend (one in Union Square and another in the Bronx), and other blogs and news outlets have noted the various violent encounters with nature.
Given that the city just paid $11.5 million to settle a lawsuit from a man who was hit in the head by a falling limb in Central Park, and after the New York Times ran a big expose last year on the city's record of deaths by tree branch, it's a bit surprising this is still such a persistent problem. What with the mockingbirds that have taken over Greenpoint's Transmitter Park, we can only assume nature has decided to start reclaiming the city from its human overlords.