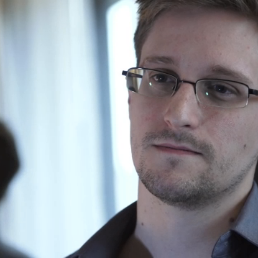 He's free(-ish)! After a month in the transit zone of Moscow's Sheremetyevo airport, Auntie Anne's connoisseur Edward Snowden has received a document from the Russian government saying he is now free to move about the country. The paperwork means Snowden's application for asylum has been formalized, and while it's considered, which could take a few months, he can start building a life in Russia. "He plans to get a job," his Russian lawyer said yesterday, along with renting a new place to stay. Anatoly Kucherena, the attorney, arrived at the airport today to meet Snowden bearing gifts, including a copy of Crime and Punishment. "I'm not implying he's going through a similar mental anguish," said Kucherena, but Snowden might as well get used to the Russian way of doing things.
Update, 11:45 a.m.: Wait! Not so fast …
Kucherena said that while Snowden has been given permission to leave the airport, he'll be there for at least one more day. "He is staying in the transit zone in accordance with the existing regulations," the lawyer explained. "He is acting precisely within the framework of the regulations."
And even when he does get the go-ahead, "He will only be allowed to stay in places designated by Russian law enforcement agencies," said the head of the public council of the Russian Federal Migration Service. Bureaucracy is hard.