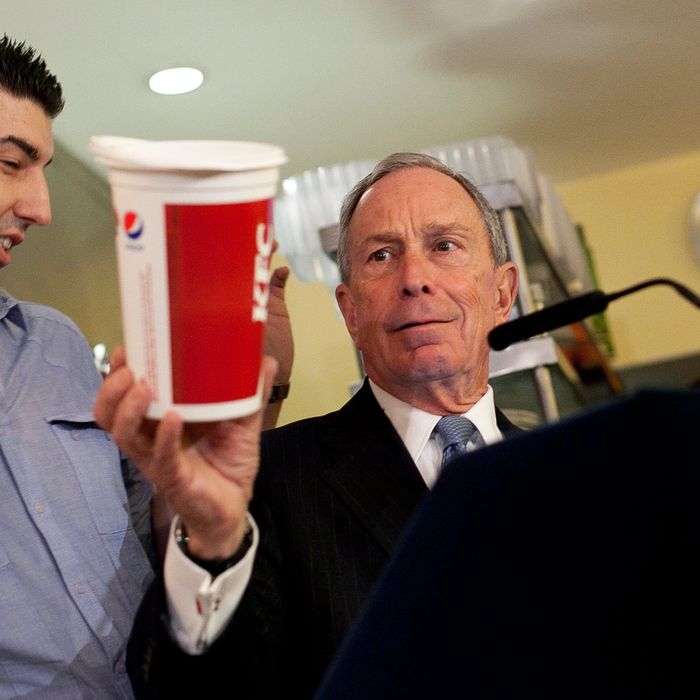 You won this round, enormous soda.
Photo: Allison Joyce/Getty Images
Mayor Bloomberg's attempt to prohibit certain large sugary drinks from being sold by certain city purveyors was dealt a blow this morning when an appellate court upheld a previous decision — by a judge named Milton Tingling, you may recall — striking down the ban. Both Bloomberg and Health Commissioner Thomas Farley had said in May they were "confident" that Tingling's ruling would be overturned. The case can still be appealed to the Court of Appeals, the state's highest court. 
In a unanimous decision, the court declared today that the ban "violated the state principle of separation of powers," Reuters reports, presumably concurring with Judge Tingling that the Board of Health overstepped its authority by enacting the anti-soda policy without approval from the City Council. And Bloomberg likely won't get the approval of the City Council anytime soon: Christine Quinn, both a mayoral candidate and the council's speaker, supports soda freedom. 
This post initially reported that the Court of Appeals had upheld the prior ruling, but it in fact was the Appellate Division of the Supreme Court.