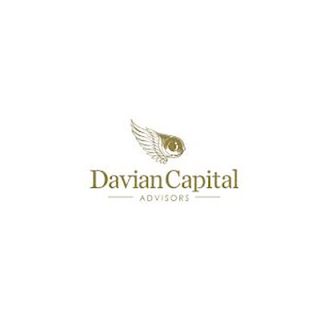 It's possible that this story by the Southern Investigative Reporting Foundation's Roddy Boyd, about an Akron, Ohio–based hedge-fund manager named Anthony Davian, describes the worst Ponzi scheme in history.
I don't mean "worst" in the sense of involving the most money, or hurting the most investors. Those superlatives still belong to Bernie Madoff. And since no charges have (yet) been filed against Davian Capital Advisors, there's no ironclad proof that his hedge fund is actually a Ponzi scheme, or even fraudulent. Still, Boyd assembles a pretty compelling case that Davian is up there with the all-time greats when it comes to the sheer obviousness of his scheme, and the transparency of his cover-up.
Data points counting against Davian include:
– He uses "used social media — Facebook, Twitter, YouTube and other services — to share ideas and market his two funds," and publishes a newsletter for day traders.
– On one of said social media accounts, he had a habit of posting "Ching!" every time he made money on a trade.
– He made YouTube videos under the heading "Financial Rockstar." They look like this.
– His firm's chief financial officer wasn't permitted to see the fund's bank accounts.
– Davian claimed at one point that his fund had a Sharpe ratio (a measurement of variability of reward) of 6. When it was pointed out to him that given the size of his fund and the returns he claimed to have, that Sharpe ratio was mathematically impossible, he removed it from his marketing materials.

– Davian insisted he had four employees, but wouldn't make any of them available for interviews.
– Davian has, at times, claimed his fund had $200 million under management, $5 million under management, and between $150 million and $200 million in "assets owned or managed by" his newsletter clients.

– After missing two scheduled interviews, Davian told Boyd that he had been the victim of a "near=death experience" that had landed him on life support until July 10. When Boyd asked how, then, Davian had been able to send him an e-mail from his iPad on July 9, Davian had no answer.
– Davian does appear to have spent some time in a hospital. Shortly after investigators latched onto his fund and seized hard drives from his office, Boyd reports that his wife "found him passed out in their car suffering from carbon monoxide poisoning."
Certain of my colleagues might classify Davian's Akron-based investing capers as par for the course in Ohio. As both a native Ohioan and a guy who gets a lot of SEC press releases, I can assure you that financial frauds happen everywhere.
Usually, though, they're not quite this dumb.