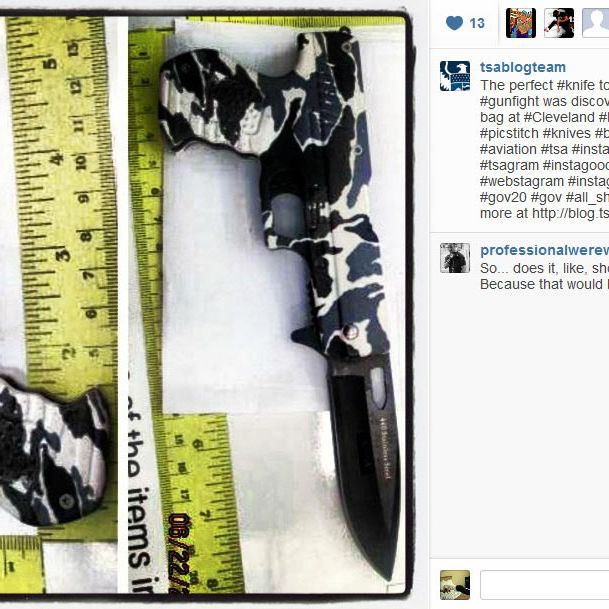 Not even the Transportation Security Administration, which is presumably pretty busy keeping the skies safe and taking our water bottles, is immune to the draw of the attention economy. Not satisfied with its blog presence, the agency has now launched an Instragram account to show off its confiscated items.
On one hand, the feed serves to remind passengers not to bring their guns, knives shaped like guns and credit cards, fireworks (#july4), or stun guns shaped like cigarette packs through security: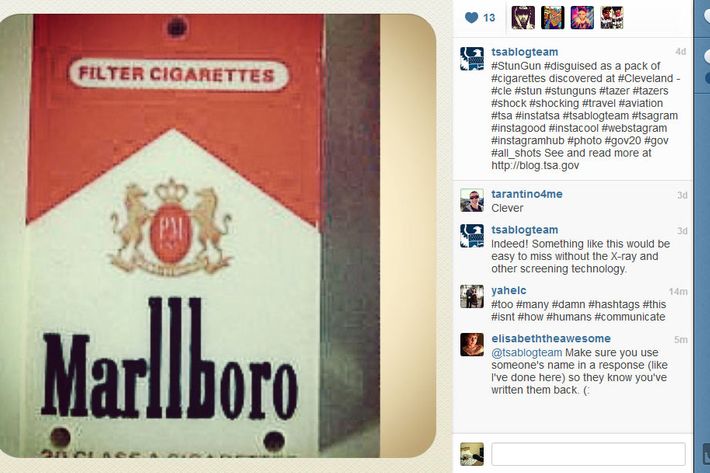 Then again, the use of hashtags like #instatsa, #tsablogteam, #tsagram, #instagood, #instacool, #webstagram, #instagramhub, #photo, #shock, and #shocking don't exactly scream serious business.