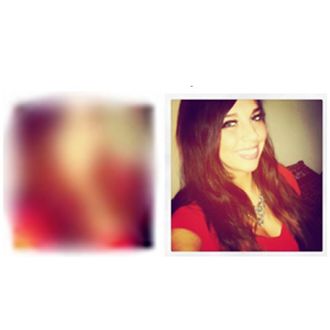 The young woman who leaked screenshots of her post-resignation sexting with Anthony Weiner told TheDirty.com that she wanted to remain anonymous, but since we're dealing with the Internet here, it took only a few hours for her to be identified. BuzzFeed has obtained images from Facebook and Formspring that seem to match the blurred shots posted on TheDirty.com, and rummaged through the now-shuttered accounts. She appears to be an Indiana woman in her early twenties who was a field organizer for Obama for America and listed Weiner as number three on her list of heroes. In separate posts, she wrote that Weiner "did nothing wrong" and "can continue sending dick pics every single day for the rest of his life as long as he continues to legislate like he does."
The woman used the handles "Sydney Leathers" and "sidneyelainexo," and BuzzFeed reported early on Wednesday morning that her name is Sydney Elaine Leathers. A high school friend confirmed that the pair had raunchy online chats last summer, saying, "I saw the messages and the message said 'Anthony Weiner.'" The friend claims that Weiner promised to "move her to either Chicago or New York," and says Leathers "felt she was the important one," even topping Huma Abedin.
After nervously speaking on Weiner's behalf at her first press conference, on Tuesday evening Abedin offered up a second defense of her husband, somewhat unwittingly. She had already penned an essay for the September issue of Harper's Bazaar, and the magazine published an early excerpt (titled "The Good Wife"). In the piece, Abedin explains, once again, why she decided to stay with her husband. "Anthony has always been a smart, caring, and dedicated person, and while he's the same public servant who wants what's best for the people he represents, he is now something else — a better man," she says. Her prescient conclusion:
People have said many things about my husband — some nice, some not so nice. And that will surely continue. Launching this campaign was not an easy decision for our family to make. Putting yourself out there comes with a cost.
Correction: This post has been updated throughout. An earlier version suggested that "Sydney Leathers" was an amusing Internet handle, before her full name was released. Weiner and Leathers may share vaguely naughty-sounding last names, but he's on his own with "Carlos Danger."