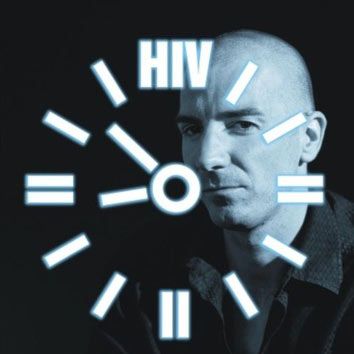 There's an awareness campaign in the U.K. – why not in the U.S.?
Photo: pepscotland.com
Last Wednesday, in scorching midday heat, about twenty members of the longtime HIV/AIDS activist group ACT UP held a protest in front of Mt. Sinai Medical Center's entrance at Madison Avenue and 100th St., their shirts soaked in sweat. They carried posters reading "Why Didn't Your E.R. Know About HIV Morning-After Drugs?" and "How Many More Infected Before You Get It Right?" Walking in a circle, they chanted: "What do we want? PEP on demand. When do we want it? Now!"
 
Passersby, when I asked them, generally had no idea what PEP was. Nearby, Mt. Sinai staffers on their lunch break watched the protest impassively. "There was a mix-up that night," said a female employee who asked not to be named. "We've never had a problem with this before."
 
Well, what is PEP? Short for "post-exposure prophylaxis," it is the practice of starting a month-long course of HIV meds within 72 hours of possible exposure to the virus to prevent permanent infection. In 2005, the U.S. Centers for Disease Control issued evidence of PEP's effectiveness plus guidelines for PEP usage, and the New York State health department did the same in 2008 – and again as recently as this year – for ERs throughout the state, requiring them to administer PEP to medically qualified patients who request it.
The protest last week was a response to an incident involving a gay man who, according to ACT UP, went to the Mount Sinai Medical Center emergency room earlier this month after fearing he had been exposed to HIV during sex, asked for PEP, and had difficulty obtaining his starter dose. (The man wants to remain anonymous and ACT UP would not put me in touch with him.) As many as three Mt. Sinai ER staffers told the man there was no such treatment, says ACT UP, and it was only after the man called up the activist group, which then got in touch with a doctor with admitting privileges at Mt. Sinai, that the man was given PEP medication.
 
Mt. Sinai, for its part, has issued a statement claiming that the man "promptly received his initial dose of medication. The patient has returned to Mount Sinai for follow-up care to ensure the treatment's success." Mt. Sinai also included portions of an email it said the patient later sent them: "At the ER after the initial confusion over talking to the right person, at one point I may have spoken to a janitor on accident, I was checked in I was given the medicine within 20 minutes and then referred to [your] clinic so I think they will handle my costs without a problem."
 
Regardless of the details of this one case, ACT UP alleges that people seeking PEP often face unnecessary hurdles in ERs.  Around midnight one night this week, I spent an hour calling fifteen different ERs throughout the asking if they had PEP. The person answering the phone in most cases didn't know what "PEP" was until I explained it, at which point they told me that they had it, and that I should come in. Sometimes I had to talk to two or three people before someone knew what I was talking about.
 
ACT UP thinks that's a sign there are gaps in the system. "The state has got to enforce their own guidelines," said member Jim Eigo. "They've done a terrible job."
 
But perhaps a bigger question is: Eight years into the CDC putting its stamp of approval on PEP as a measure to block HIV infection, why do so few people — especially gay men, who continue to make up the city's highest rate of HIV infections — know what it is or where to get it? Especially in a city that ranks with L.A. and Miami as having the highest HIV rates in the country. Not to mention a city whose health department obviously cares about preventing HIV and has put considerable money and effort into widely distributing its own branded condoms.
 
A 2011 study done in gay bathhouses found that, while 63 percent of the men reported unprotected sex in the past 90 days, only 36 percent knew about PEP or PrEP (which is the practice of taking an HIV med all the time in order to block HIV infection, a bit like the Pill; the FDA approved a drug for PrEP last year).
 
The bathhouse study comes at a time when national HIV rates have flatlined overall but have risen 22 percent among young gay men, with young gay and bi- men of color most affected. The CDC recently calculated that, if current rates continue, half of young gay men will have HIV by age 50.
 
All the more reason to let more gay men know about PEP as a prevention option. However, "I've never seen a big PR push to make people aware of PEP," says Dr. Dan Egan, an emergency doctor at St. Luke's-Roosevelt, whose PEP program follows up with ER visitors to make sure they get the full course of meds. "There should be. People should know about it. This has been a public-health failure."

According to several sources, there has never been a major poster campaign in New York City subways, bus shelters or gay venues, such as ones that have appeared in the U.K. or Australia.
 
The New York State Department of Health says that they are "in the process of developing consumer/public education materials" about PEP, but at deadline didn't get back with further details.
 
The New York City Department of Health, which funds Mt. Sinai and five other health centers in the city to provide various HIV prevention tools (including, if they choose, PEP), has nothing about PEP on its HIV/AIDS page. Via email, the department said it was "in discussions to develop materials for broader awareness around [PEP] availability."
 
Gay Men's Health Crisis (GMHC), the city's best-known HIV/AIDS group, confirmed that they've never done one. "That could change," said the group's Krishna Stone. Due to decreased budgets, she said, a campaign might take the form of flyers or palm cards rather than posters. She also said the group would create PEP ads for gay hookup apps like Grindr if the apps would give them free ad space.

Recently, GMHC ran information about PrEP on Grindr, the popular gay hookup app, but the app has never run something on PEP. Similarly, Next Magazine, the popular gay nightlife weekly, has never run a PEP ad, according to its editor, Alex Erikson.
 
Today, if you search "PEP HIV NYC" on Google, you come up with pepnow.org, a site founded by ACT UP member and Yale Med research intern James Krellenstein. There's also pep411.com, a site started by St. Luke's-Roosevelt HIV doctor Antonio Urbina, and GMHC's page. All three point readers to places in the city where they can get PEP.
 
During the Mt. Sinai protest, ACT UP members pointed out that, from a public-health perspective, it's far cheaper to give someone HIV meds for one month — an average cost of up to $1,000, but usually covered by insurance or an assistance program — than for a lifetime, the cost of which runs above $1 million.
 
"The city is sitting on a goldmine in terms of using PEP to find people at highest risk for HIV and connecting them to care," said Eigo.
 
But, he said, the city wasn't doing all it could to get out the word about PEP.
 
Dr. Egan echoes that thought. "There are so many avenues now with easy access to large-scale populations — hookup apps, magazines, posters in bars. The city's got their NYC condoms. They could put a message on them: 'If the condom breaks, go get PEP.'"