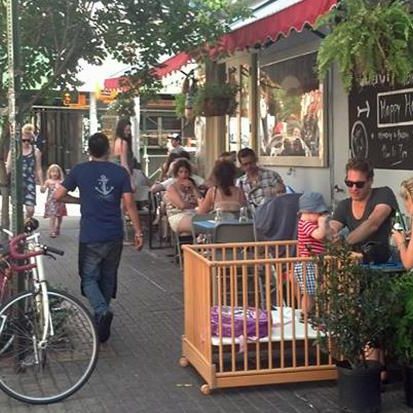 This child's name is probably more original than yours.
Photo: DNAinfo/Ben Fractenberg
"The workers at the Rosarita Fish Shack in Williamsburg were surprised to see a couple pushing a crib on wheels down North 7th Street on July 4," DNAinfo reports, but the restaurant let them eat outside with it anyway. There goes the neighborhood.