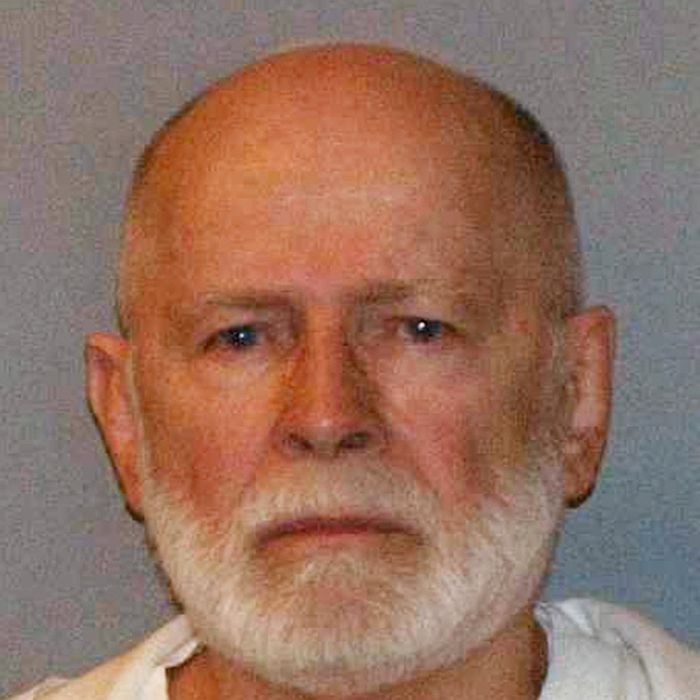 Not as scary as he used to be.
Photo: United States Department of Justice
A federal jury in Boston found peerless South Boston mobster James "Whitey" Bulger guilty today of murder conspiracy and racketeering, all but assuring that the 83-year-old, who spent sixteen years on the lam, will die in prison. Whitey, a longtime FBI informant and the brother of former Massachusetts Senate president Billy Bulger, among other things, is a villain as colorful as they come — the inspiration for Jack Nicholson's crime boss in The Departed — having spawned a thousand and one local legends with varying degrees of legality and veracity. (Bulger once "won" the state lottery, for instance.) Naturally, his two-month trial resulted in a wealth of unbelievable moments and anecdotes that will make Matt Damon and Ben Affleck very happy. In case you missed the circus of a trial — sadly, no cameras were allowed inside — here's a sampling:
The jury was whittled down to 12 members from a prospective pool of 800.
Bulger referred to the trial as a "sham" and said that he "involuntarily" decided not to testify.
After Bulger refused to testify, the widow of one of his victims screamed out, "You're a coward!"
Bulger's defense team submitted a series of photos aimed at humanizing Whitey, including one of him holding a baby goat.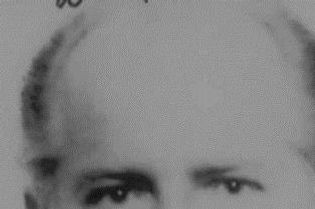 One of those seemingly wholesome photos featured Bulger and a priest, who, it turns out, is actually a "serial pedophile."
Bulger gave up on keeping the $822,000 hidden in the walls of the apartment where he was arrested, but he hopes to hold on to his Stanley Cup ring. (Here he is with the Stanley Cup and the Canadiens' Chris Nilan.)
In addition to the money and a Stanley Cup ring, evidence from the apartment also included assault rifles, pistols, a grenade, and knives.
Whitey's former partner Stephen "The Rifleman" Flemmi testified that Bulger strangled Flemmi's stepdaughter. When cross-examined by the defense team, Flemmi admitted to receiving oral sex from his stepdaughter in "moments of weakness."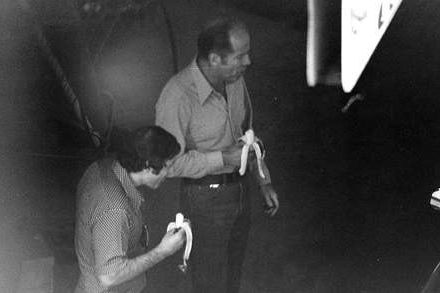 Bulger used a souped-up Chevy Malibu outfitted with smoke screens and oil slicks to kill people in hit-and-runs, according to witness and former partner Kevin Weeks.
In one particularly heated courtroom exchange, Bulger told Weeks, "You suck," and then they each said "fuck you."
Tapes were presented as evidence that feature the voice of Bulger making machine-gun sounds like a 10-year-old when describing the shooting death of a bartender in Dorchester.
A witness who was supposed to testify in the case was poisoned to death with cyanide-laced iced coffee during the trial, but authorities determined his death was — somehow — unrelated.
Bulger laughed in court after a witness recounted a story where he threatened to kill him.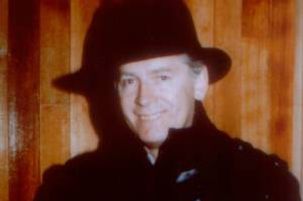 He also called his "nemesis," ex-FBI agent John Morris, a "fucking liar" while Morris was on the stand.
Another witness recalled being extorted by Bulger, with the mobster putting a shotgun in the witness's mouth and demanding he pay $200,000 or be killed.
Hit man John Martorano testified that Bulger "broke his heart" by becoming an FBI informant, but didn't seem to care as much about all the people they murdered.
Bulger was apparently very hard to draw, according to courtroom sketch artists involved with the trial: "His hairlines drove me crazy."