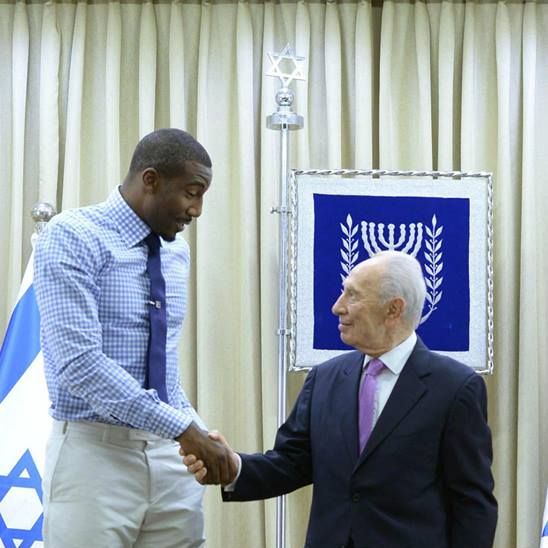 Stoudemire with Israeli president Shimon Peres.
Photo: Israeli Goverment Photo via amarestoudemire.com
It's been a particularly momentous off-season for Amar'e Stoudemire. The Knicks power forward, who practices Judaism and claims to have "Hebrew roots" through his mother, became the partial owner of an Israeli basketball team and has been in the country for the past month after serving as the assistant coach for Canada's team in the quadrennial Maccabiah Games.
Stoudemire was even invited to play for the Israeli national team by President Shimon Peres. It's something Stoudemire's agent, Happy Walters, sees as a real possibility. In fact, Walters says that Stoudemire is in the process of becoming an official Israeli. "He's getting citizenship," the agent told Daily Intelligencer at the premiere of We're the Millers last night. "He applied, and he's there now."
The other Knick under Walters's representation, Iman Shumpert, has made some big changes during the off-season as well … to his hair. After adding a dash of light brown to his Kid 'n Play–esque hi-top during July's summer league, Shumpert debuted a new gray-tinged hairdo at the movie premiere last night.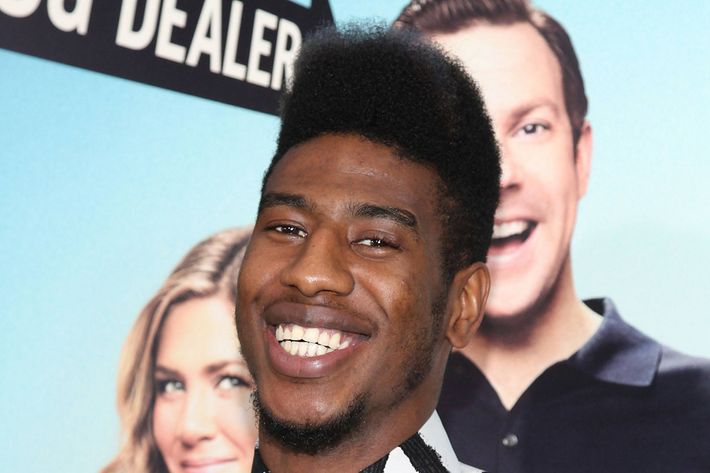 "I had it brown first, and now I'm going gray," Shumpert confirmed to Daily Intelligencer. "Gray is my favorite color, so I think I'll be the happiest with it, but I don't know if it'll stay forever."
In fact, Shumpert's true plans may have been leaked by his agent.
"He might end up with a different color every month, and then end up with gold," Walters told us. "That's according to him."
Mazel tov to Amar'e Stoudemire and Iman Shumpert on their new citizenship and hair, respectively.