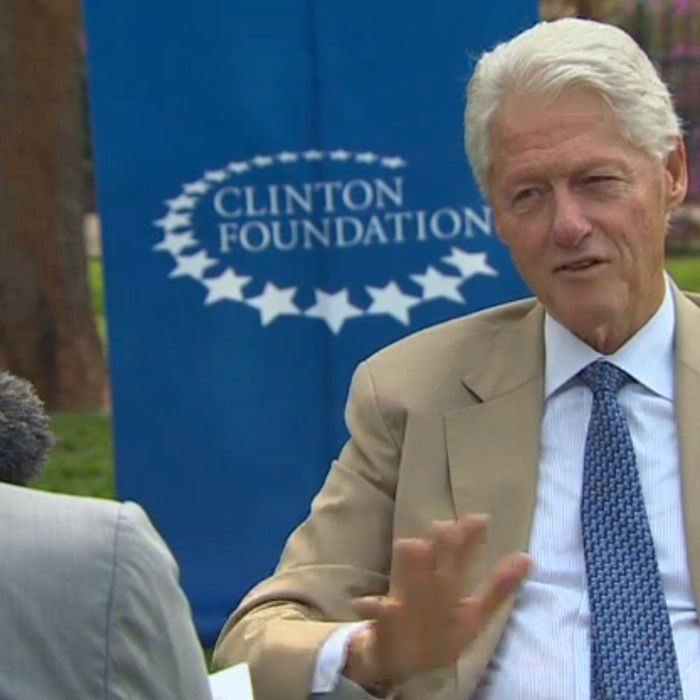 THE QUOTE
"Neither Hillary or I was ever involved in the political campaign, and they understood that from the beginning. There are too many people running for mayor who have been my supporters, who supported her for senator, her for president … We are a hundred miles from that race and everyone understands that we are not going to be involved, as long as our personal friends and people who we feel obligations [to] are involved." —Bill Clinton, in an interview with CNN, August 6, 2013. 
THE BACKGROUND
Bill and Hillary Clinton are extremely close with Huma Abedin, one of Hillary's most trusted personal aides. Media outlets have reported that the Clintons are "livid" with Anthony Weiner and would like him to drop out of the race to spare Huma from, you know, being constantly humiliated all the time. In today's interview, CNN's Nima Elbagir asked Clinton if the mayoral race was "difficult" for him to watch.
TRUTH BOMB
Clinton vastly overestimates his distance from the mayoral race. From his home at 15 Old House Lane in Chappaqua, New York, Clinton is a mere 20.9 miles walking distance from the closest point in the Bronx. As the crow flies, it's more like 18.6 miles.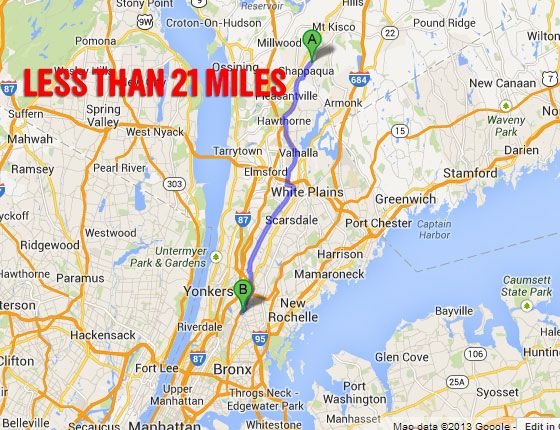 We therefore deem Clinton's statement HALF-TRUE and award it ten out of twenty truth bombs. 

Bill Clinton, you've been TRUTH-BOMBED.