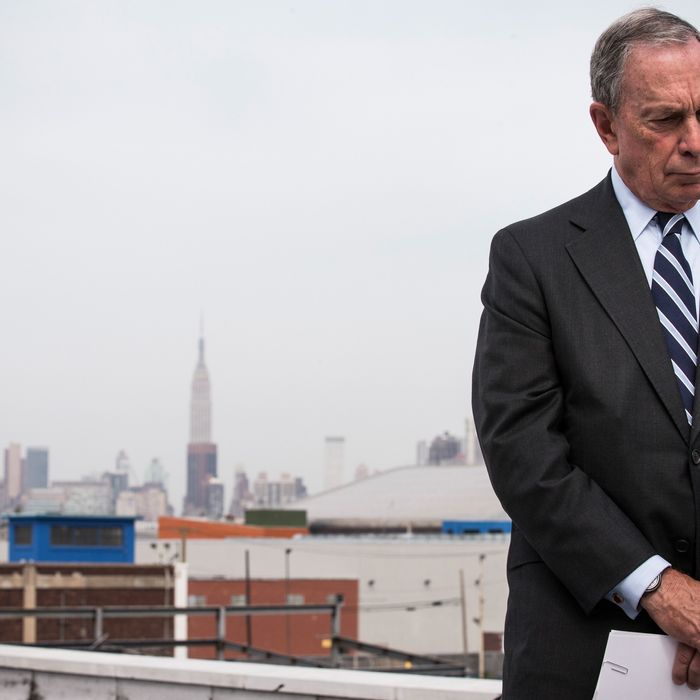 Bloomberg concentrates on holding in the bowel movement he has kept at bay for the past 50 years.
Photo: Andrew Burton/Getty Images
How does one become one of the world's richest people, like Mayor Bloomberg? By inventing a proprietary piece of technology for the world's most lucrative industry? No. By working hard, taking risks, learning new things, and, of course, holding in your pee.
"I always tried to be the first one in in the morning and the last one to leave at night, take the fewest vacations and the least time away from the desk to go to the bathroom or have lunch," Bloomberg said this morning on his weekly radio show. 
This is actually not the first time that Bloomberg has counseled against performing vital bodily functions. In fact, his anti-bathroom advice was even harsher back in 2011, as Daily Intelligencer noted at the time: 
"I am not smarter than anybody else but I can out work you – and my key to success for you, or anybody else is make sure you are the first one in there every day and the last one to leave. Don't ever take a lunch break or go to the bathroom, you keep working.
Don't ever go to the bathroom. Ever. All of your competitors will pass you by during the two minutes you're in the bathroom.