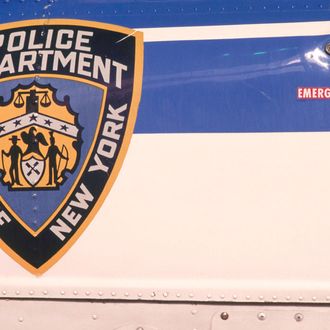 Photo: Mark Peterson/Corbis? Corbis. All Rights Reserved.
A 43-year-old Brownsville man with eight children collapsed and died early Thursday morning in the commotion surrounding a stolen cell phone. According to the Daily News, cops barged into Carlo Alcis's apartment, waking everyone, and questioned his 16-year-old son, who was ultimately cleared. Then Alcis suffered an apparent heart attack — "They scared him to death. He was healthy and fine," his brother said.
NYPD officers allegedly continued to search the apartment while Alcis was on the floor, shaking and bleeding, and asked the 16-year-old to assist with CPR, the family said. (The police claim they were already gone when he collapsed.) An ambulance arrived 23 minutes later, after mistakenly going to the scene of the robbery instead of Alcis's home. Internal Affairs is investigating.