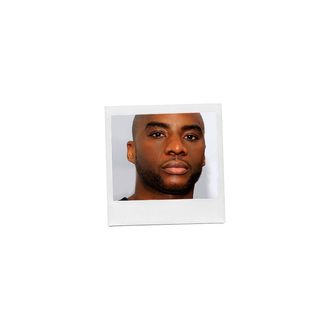 Photo: Andrew H. Walker/Getty Images
Name: Charlamagne Tha God
Age: "Forever Young."
Neighborhood: Hackensack/Teaneck, N.J.
Occupation:  Comedian, radio and television personality: MTV's Girl Code and MTV2's Guy Code. Co-host the hip-hop morning radio show, "The Breakfast Club." Beginning next Tuesday, August 20, in the week leading up to the VMAs, you can catch him daily at midnight on MTV2 in his new talk show, Charlamagne and Friends.
Who's your favorite New Yorker, living or dead, real or fictional?
Jay Z — Shawn Carter — because he's the perfect balance of corporate and the street. That's a great balance to have.
What's the best meal you've eaten in New York?
Beauty & Essex. They've got this really good lobster macaroni and cheese, and they've got this really great chicken meatball. I'm actually going there today.
In one sentence, what do you actually do all day in your job?
Keep the grind going. I've been doing radio since I was 18, and I've been unemployed four times from radio for various reasons. Now I'm not turning nothing down. I bet you my body is three-quarters Red Bull.
What was your first job in New York?
The co-host of The Wendy Williams Experience in 2006.
What's the last thing you saw on Broadway?
I love Broadway. The last play I actually saw on Broadway was A Christmas Story; I took my daughter to go see it. I'm a big fan of the Christmas Story movie, you know, "Ralphie, you'll shoot your eye out."
Do you give money to panhandlers?
Yes, I do, only because I've had so much bad karma in my life that I've had to give back positive karma in some way, shape, or form. But also, you know, you get back what you put out into the world. It's always good to give.
What's your drink?
I'm a Rémy Martin guy. I like Rémy and Coke, and I like the white Rémy V with pineapple. I'm an equal-opportunity Rémy drinker.
How often do you prepare your own meals?
Never. I do restaurants, and the mother of my child cooks for me. The other day she baked some turkey wings, and it was like it was fried. And she served it with brown rice and gravy and string beans, and I just thought that it was, like, amazing. I just wanted to eat her out after that. It was that amazing.
What's your favorite medication?
Alcohol. Definitely alcohol. I had an Oxycontin kick for a minute, though, because they prescribed it when I got into this car accident, and I was like, "Whoa, I totally see why people get addicted to this stuff. This is some good shit."
What's hanging above your sofa?
I have these decals from Target that say, "Pray about everything, worry about nothing."
How much is too much to spend on a haircut?
$20. I go to my man Willis. He's at this shop called Well Connected on the Lower East Side. He's like a celebrity barber — I'm no celebrity, but he does, like, Big Sean and J. Cole, and Kendrick Lamar. And I go the Chop Shop barbershop in Teaneck, New Jersey.
When's bedtime?
After Chelsea Lately goes off, 11:30 p.m. I watch that every night. But I'm on my Orange Is the New Black kick right now, and I've been watching that. I've got Piper fever. I'm doing her jail sentence with her.
Which do you prefer, the old Times Square or the new Times Square?
I wasn't here for the old Times Square, but from what I heard it was a real piece of shit. Giuliani came in and cleaned up all the crackheads and muggers. So I'm pretty sure I prefer the new Times Square. Except for the whorehouses. I would have enjoyed that, I'm sure.
What do you think of Donald Trump?
I think he's a necessary evil. I mean, he's a hustler. You've gotta respect his hustle. I just wish he would stop trying to fool us with that wack-ass hairpiece.
What do you hate most about living in New York?
I like New York, man, I ain't gonna front. The only thing I probably don't like about New York is that coming from the South people aren't hospitable. You tell somebody hi and they look at you like you're out your freaking mind. Everybody thinks everybody has an ulterior motive. They think if they make eye contact with you and say hi, you're gonna ask them for change. Or try to sell them something.
Who is your mortal enemy?
The devil. Satan himself. But I guess he's immortal, right? My greatest enemy is myself. I look in the mirror and I'm my greatest opponent. And I tell people that once you can get over yourself, the sky's the limit.
When's the last time you drove a car?
This morning. I drive pretty frequently. I live in Jersey! I drive a 2004 Cadillac Escalade that's paid for.
How has the Wall Street crash affected you?
It didn't affect me at all. Unless there's an added tax that they put in my check right up there with FICA.
Times, Post, or Daily News?
Post. But you know the bad part about the Post and Daily News is that they become tabloids. There are just some stories that are on the front of those things, and I'm like, "Why?" Like, "Why are Chris Brown and Rihanna on the front page of my fucking newspaper?"
Where do you go to be alone?
My basement. I've got the best basement: I got a picture of the Katy Perry Teenage Dream album, I got the Sweet Home Alabama movie with Reese Witherspoon. I got a gold plaque of 2 Chainz, a gold plaque of Rick Ross, a Guy Code poster. And I got a hookah and as much Rémy as possible to drink.
What makes someone a New Yorker?
I would say a state of mind. Like in Jay Z's song "Empire State of Mind" or Nas's "New York State of Mind" there's definitely an attitude. But the truth of the matter is you can be from someplace else and live in New York, but if you weren't born and raised here, you aren't truly a New Yorker.