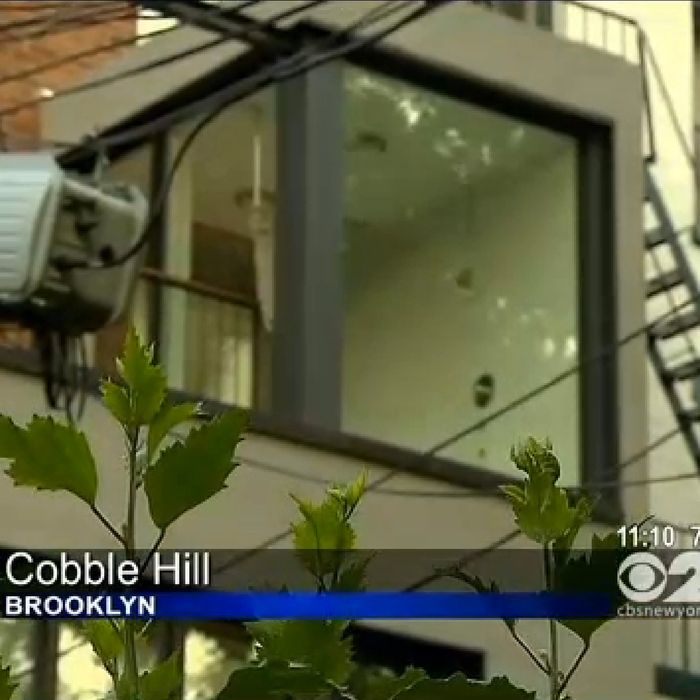 The respectable citizens of Cobble Hill were thrown into an absolute tizzy last week over Gothamist's report that a "not unattractive" husband and wife had installed a giant, transparent glass shower in full view of their neighbors. The local CBS news affiliate even sent a reporter to the home, where he spoke to passersby who said things like, "I don't think it's appropriate, especially in a neighborhood where a lot of kids go to school just down the block." Yesterday the Daily Mail outed the couple of (presumably) orgy-hosting exhibitionists as New York Times writer Julie Scelfo and her lawyer husband James Cavoli. 
With a pitchfork (artisan-crafted, sustainably grown wood) mob appearing imminent, we reached out to Cavoli to see if he had any defense for traumatizing the children of Brooklyn with his wanton nakedness.
"I have no comment," Cavoli told Daily Intelligencer over e-mail, "other than to say that we are flattered and mildly fascinated that our neighbors have taken an interest in a bathroom that has never been used and is still under construction, and can only hope they will be as friendly when installation of the glass privacy coverings are complete."
That's right — "glass privacy coverings." That would explain this rendition of the home on the website of the architectural design firm Incorporated, which shows a shower with opaque windows: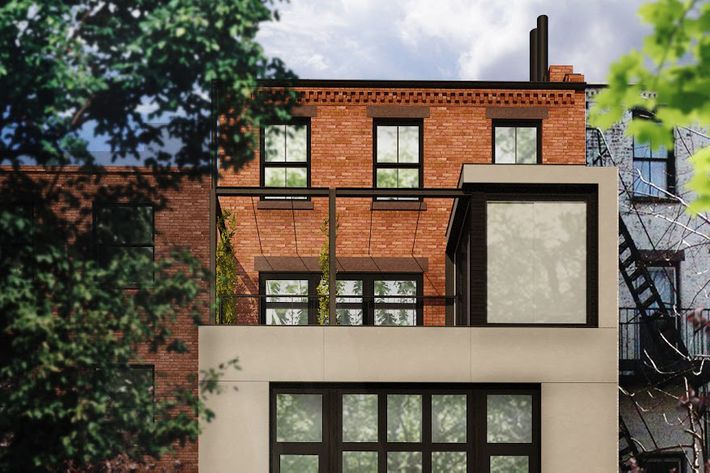 The hyperventilating neighbors have never even seen any naked people inside the shower, and they never will. For the voyeurs of Cobble Hill, finding naked people in nearby windows is a crap shoot once more. 
Update, 5:22 p.m.: Julie and "Jamie" have placed a note on the door of their townhouse. "We look forward to a day when we know our neighbors well enough to discuss any concerns over coffee and not in newspapers or gossip sites on the internet," it reads in part.