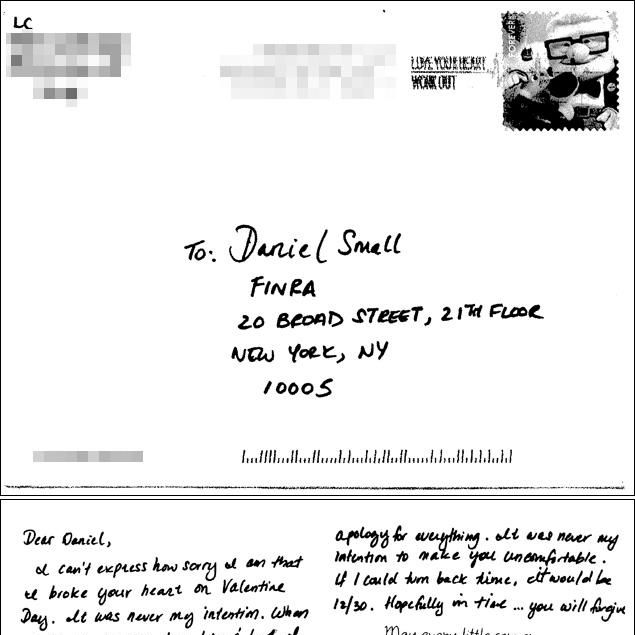 Ling Chan, formerly of the Financial Industry Regulatory Authority, is quite persistent. According to a new lawsuit against her, Chan was fired after asking a co-worker out to a Valentine's Day coffee date five times and then following up the rejections with a series of apologetic love letters. Over the next year and a half, "she applied 574 times for 82 positions at the authority, using at least 150 aliases from 11 e-mail accounts." She was not re-hired.
Chan was sending mixed messages, according to the suit, signing HR manager John Braut up "for various unwanted magazine subscriptions, some of which were pornographic in nature, as well as for gay porn sites," the Post reports. On Jerk.com, she allegedly wrote, "I want to smash your ugly mug with my fist. Burn in HELL douchebag." She added, "I would love the opportunity to push you in front of a taxi or bus."
"That's a personal matter," Chan told the Daily News. "I don't want to discuss it." Everyone's understanding of boundaries is different.