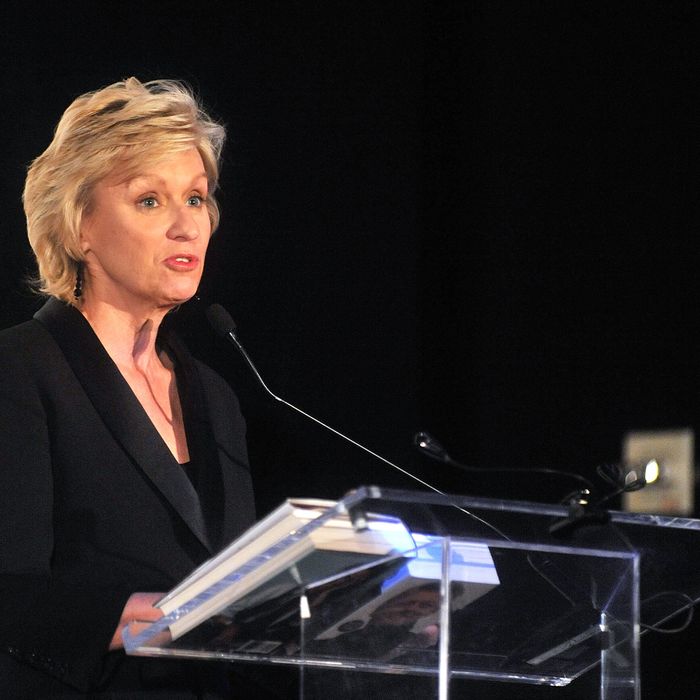 Photo: Henry S. Dziekan III/2011 Getty Images
Apportioning the blame for the death of Newsweek is a bit like assessing the counterfactual of what would happen if you resurrected the captain of the Titanic and put him in charge of pets.com with a central office in circa-2004 Iraq. The New York Times gives it a go, and it's pretty clear that Newsweek was both utterly doomed and that Tina Brown's herky-jerky, "party like it's 1999" editing style were both independently sufficient to kill it off, and in combination resulted in a particularly gory, spectacular death. Unmentioned in the Times piece is Newsweek's desperate strategy of alternating trolling its conservative readers with unconvincing attacks on Republicans with trolling its liberal readers with even more unconvincing attacks on Democrats.
Even the postmortem finger-pointing is filled with mutually shared guilt. Fired Newsweek editor-writer Howard Kurtz sticks the knife into Tina Brown's back:
And Brown, in response, slashes Kurtz wide open:
Firing Kurtz probably was the high point of Brown's tenure at Newsweek. Though you can't give her full credit for the accomplishment given that she hired him in the first place. That would be a fantastic Twitter comeback for Kurtz.