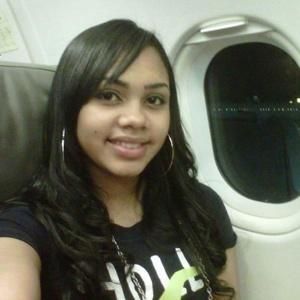 Katherine German.
Photo: German Family
A second-generation taxi driver is accused of murdering the 20-year-old mother of his infant daughter early this morning in the Bronx after witnessing her leave a motel with a man. Doines Espinal reportedly pursued an SUV carrying his ex-girlfriend Katherine German in his green outer-borough taxi around 4 a.m., running it off the road before approaching the flipped vehicle and stabbing her to death, according to the Post.
The Daily News adds that Espinal was previously arrested for assaulting German, with whom he has a 2-month-old child; she had an order of protection against him that may no longer have been in effect. His TLC license was suspended in May following the incident.
"My boss told him to keep it calm," said a secretary at Kiss Car, where Espinal worked. "If you can't live with this person, just move away."