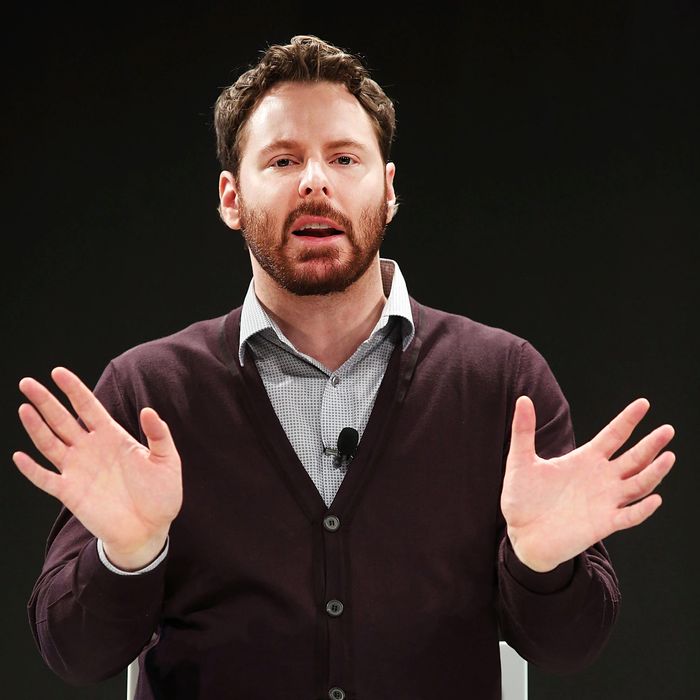 Billionaires have feelings, too.
Photo: Spencer Platt/Getty Images
Tech billionaire Sean Parker's massive, medieval-themed wedding earlier this summer — about which the world's longest blog post has already been written — was a resplendent festival of dorkishness. According to a new photo spread in Vanity Fair, the wedding — which was attended by the likes of Girls star Allison Williams, Square founder Jack Dorsey, and Metallica drummer (and former Parker nemesis) Lars Ulrich — featured an impromptu performance by Sting, a "feast pavilion," a nine-foot-tall wedding cake, and a lounge area with beds covered in fur pelts.
But no amount of money could stop bloggers from ruining Parker's nuptials by pointing out that the California Coastal Commission had tried to shut the event down, citing violations of state environmental codes. 
According to Vanity Fair writer David Kirkpatrick, who was at the wedding, Parker and his bride were forced to put off their post-wedding celebration so that Parker would have time to pen a 9,500-word reply to his critics — showing the world that he was not, in fact, a nature-killer but a lover of the forest and all that resides within it.
Parker and Lenas intended the nuptials to celebrate their love of nature, specifically old-growth forests … While the affair received plenty of unflattering press beforehand, the blogosphere began to hyperventilate once word got out about the alleged violations. In the end, the couple canceled their honeymoon to do damage control.
It's unclear if Parker and Lenas will reschedule their honeymoon. If they do, though, a word to the wise: Leave the laptops at home.