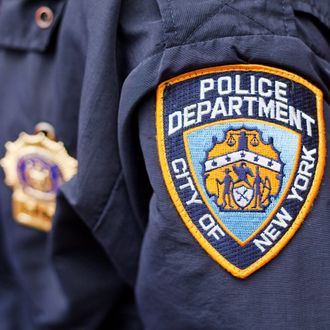 Unfortunately, Friday night's nice weather did not keep tempers cool enough to prevent shootings in Bronx, Brooklyn, and Queens, as well as a stabbing in Hamilton Heights, reports the New York Post. There, 48-year-old Michael Patalano was charged with murder and possession of a weapon after ending a confrontation with his neighbor on West 142nd Street by stabbing that man in the chest.
Over in Bed-Stuy, a fistfight ended with a 32-year-old man being shot to death in the chest and back. Around midnight in the Bronx, 19-year-old Kahleed Adams was approached by a group of four men at East 184th Street and shot in the head. Meanwhile, 10-year-old Briana Palmer, who was out walking her dog with friends in Far Rockaway at 1:30 a.m., was caught in a hail of bullets between four men (two on bikes and two pedestrians). Though cops said one of bullets grazed her hip, the girl is in stable condition at Long Island Jewish Medical Center.
Finally, just after last call in Canarsie, a gunman opened fire on a group of people, putting three of them in the hospital with bullet wounds. Police said all of the victims are expected to survive their injuries. Let's make Saturday night a quiet one, New York. Or at least try to leave the guns at home.