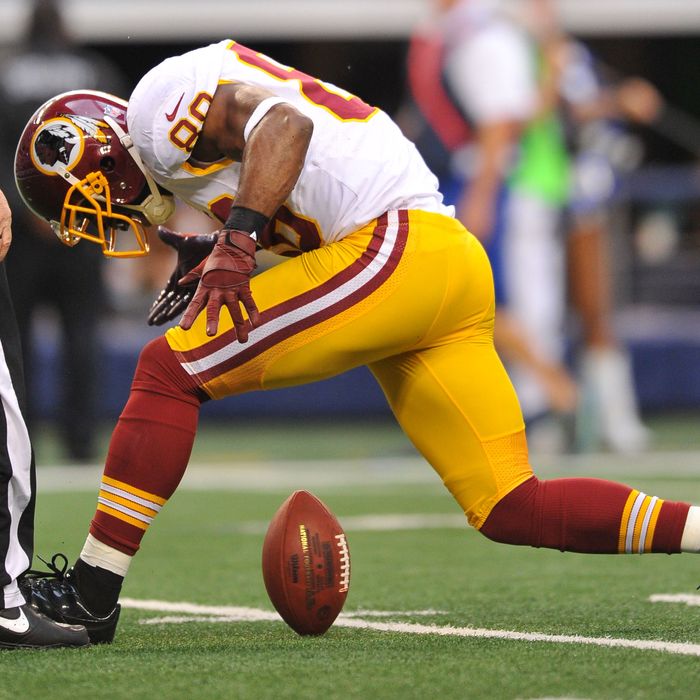 Unsportsmanlike conduct, apparently.
Photo: Manny Flores/AP/Corbis
Via Pro Football Talk, on-field officials have been warning NFL teams in training camps that they'll be cracking down on players who spin the ball into the turf after a big play. This had technically already been prohibited — the league has long wanted to rid the game of taunting, as well as of players who show any sort of personality on the field — but it appears officials will be stricter in enforcing the rule now. Don't worry, though: The NFL tells Deadspin that this only applies after plays during the course of the drive and not after touchdowns.