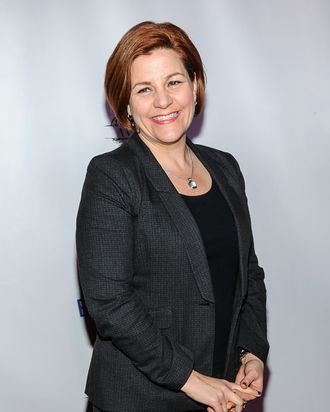 'Tie The Knot' Spring Collection launch hosted by Jesse Tyler Ferguson, Justin Mikita and Thetiebar.com at Avenue in NYC.
Photo: Thelonius/Splash News/Corbis
For the second time this summer, a young girl passed out while attending a Quinn campaign event, the New York Post reports. Once again, the candidate jumped into action and helped the 14-year-old family friend into City Hall, where she "used wet paper towels to cool the girl's legs and chest, before grabbing an ice pack to apply to the young supporter's head." Paramedics checked the girl before she went home, and she is said to be "fine." She was probably just really excited about the Times endorsement.