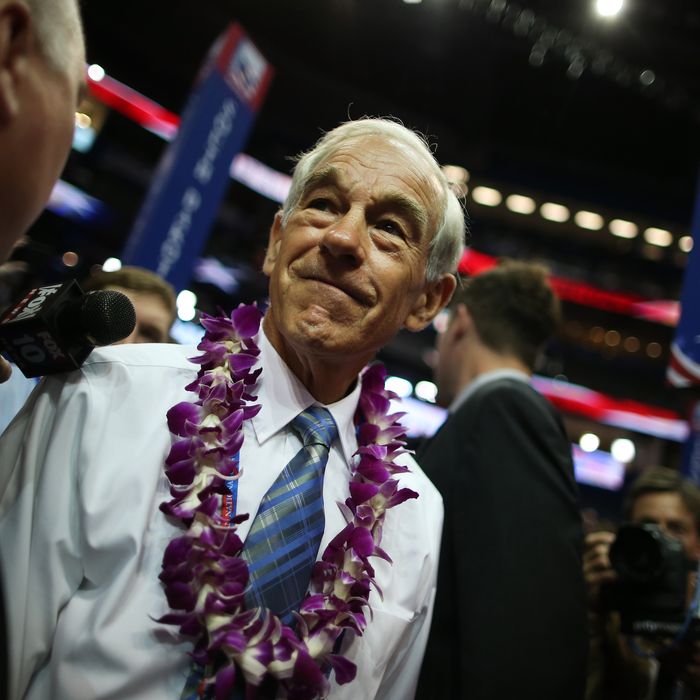 Put him in the cushy chair.
Photo: Chip Somodevilla/2012 Getty Images
Salon reports that Ron Paul is scheduled to speak at an "anti-Semitic conference." That seems to overstate the case, but Paul is clearly speaking at a conference held by a far-right Catholic group, the Fatima Center, alongside several other indisputably anti-Semitic speakers, including the head of the John Birch Society, this guy, and this guy.
According to the Fatima Center, the speakers share one single overriding belief:
"All speakers share one thing in common," its press release said, "a keen understanding that the nations of the world suffer profound disorder, that evil and shocking immorality are on the rise, that war and violence steadily increase, that the stability of our entire social order is at stake, and that a solution to the present chaos is of utmost necessity."
That's not one thing. That's five things they share in common.