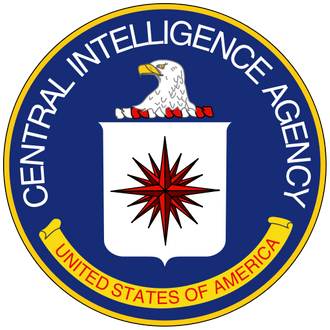 Edward Snowden's latest leak is a big one: The Washington Post, thanks to the former NSA employee, has published the "black budget" for the entirety of U.S. intelligence — totaling $52.6 billion for 2013 — including the exact breakdown, never before made public, for all sixteen spy agencies. At the top is the CIA, whose $14.7 billion in requested funding "vastly exceeds outside estimates" and represents "a remarkable recovery for an agency that seemed poised to lose power and prestige after acknowledging intelligence failures leading up to the Sept. 11, 2001, attacks and the 2003 U.S.-led invasion of Iraq," the Post reports. The NSA's budget is at $10.5 billion.
Since 9/11, the U.S. has spent $500 billion on intelligence, with the 2013 budget more than doubling the 2001 budget. Taking into account what the Post calls "a separate $23 billion devoted to intelligence programs that more directly support the U.S. military," the figure for this year also surpasses estimates, adjusted for inflation, of what the United States was spending at the peak of the Cold War ($71 billion).
While the Post agreed to withhold "some information after consultation with U.S. officials who expressed concerns about the risk to intelligence sources and methods," the huge, Snowden-fueled act of transparency could lead to unprecedented levels of public debate. "Much of the work that the intelligence community does has a profound impact on the life of ordinary Americans, and they ought not to be excluded from the process," said Lee Hamilton, a former chairman of the House Intelligence Committee, adding, "There is a mindset in the national security community — leave it to us, we can handle it, the American people have to trust us."
Also included in the budget leak are internal assessments, which show that, despite all of the spending, execution isn't perfect: "U.S. spy agencies attempt to rate their efforts in tables akin to report cards, generally citing progress but often acknowledging that only a fraction of their questions could be answered — even on the community's foremost priority, counter-terrorism." The entire breakdown is here.