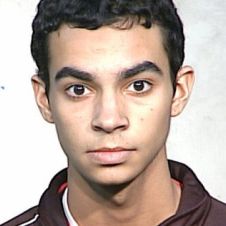 Not the baby.
Photo: Police Handout
This fresh-faced 22-year-old from Staten Island is charged with endangering a child and harassment after posting a Craigslist ad offering a little human — belonging to a woman he'd casually dated — for $100. Paul Marquez allegedly posted the for-sale notice not once but twice last month, to "get back at" a 19-year-old mother he'd been out with a few times who wasn't paying enough attention to him. "I have a 2-month-old baby, she loves to play and have her little fun, but there's one problem, doctors say she has asthma and if she turns a certain way she can stop breathing. She's really getting on my nerves and I don't want her," said the ad, posted in the "Baby + Kid" section along with photos and the woman's phone number.
Marquez, who works in the stock room at the Staten Island Mall's Victoria's Secret, told police, "The reason why I decided to put this post [up] was because I got bored and wanted to get a little laugh and a little kick out of it."
The mother says she received one offer, so that person should probably be arrested, too.