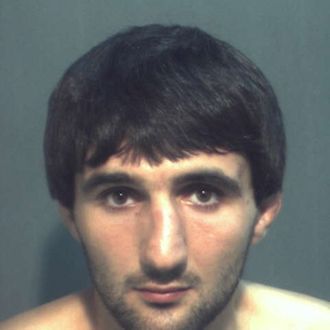 Two months after an FBI agent fatally shot Ibragim Todashev while interrogating him about his connection to Boston bomber Tamerlan Tsarnaev, it's still unclear if the 27-year-old lunged at the agent with a metal pole, a broomstick, a samurai sword, or was completely unarmed. (And it doesn't help that the FBI barred Florida's medical examiner from releasing the cause of death.) Todashev's friends and family, along with the ACLU and the Council on American Islamic Relations, demanded an independent investigation, but now officials in both Florida and Massachusetts have refused to look into the matter.

Though local police were at the scene, Massachusetts Attorney General Martha Coakley said last week that the shooting happened outside of her jurisdiction. On Wednesday, Gerald M. Bailey, commissioner of the Florida Department of Law Enforcement, said in a letter to the ACLU of Florida that his state can't investigate Todashev's killing either. "This is an active federal investigation," said Bailey. "It would be inappropriate for FDLE to intervene."
"Secrecy fosters suspicion, and the people of Florida deserve better than to be left without an explanation from their government about what led to a person being shot to death," ACLU of Florida Executive Director Howard Simon responded. The Boston Globe notes that independent inquiries into shootings by the FBI aren't unprecedented. After an FBI agent shot a Detroit imam in 2009, both the Michigan attorney general and the Dearborn police investigated, and found no evidence of wrongdoing.
The FBI is already investigating the incident, but the civil liberties groups say their findings can't be trusted. The FBI has been extremely secretive about the circumstances of Todashev's death, and the New York Times reported recently that over the last twenty years, the agency's internal investigations found that every shooting by its agents was justified.